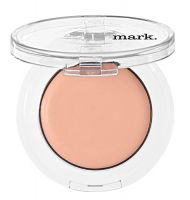 Perfect!

I really like this product-it gets rid of chapped lips in an instant! My lips get very dry and this is a quick fix that works.

It works!

It definitely is a blessing on those days when your lips are really rough, especially when you have somewhere to be!

Love Love LOVE!

So I sell mark. and I not only LOVE this product, but my customers do too! Like a few have said, you can feel the grittiness of it and it works like magic! One time I had really chapped lips and I was in the car on the way to my boyfriends. I realized my lips were REALLY rough so I grabbed this out and put it on my lips. As I drove I sorta rubbed my lips together with some pressure and by the time I got to his house (10 min.) my lips were perfectly smooth!

Back
to top