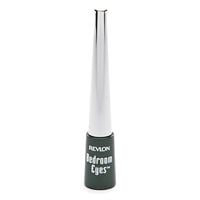 Not good.

Incredibly messy, gets into your eyes and tons of fallout. I was hoping for a sexy bedroom eyes look, but looked more like a raccoon.

Okay

There is a lot of fall out. I think it's a powder eyeliner? I don't know what to call it. It's very nice for a smokey eye though and the black is very intense.

Powdered Formula

I like the dramatic look this liner gives because it is great for smoky eyes and an evening look. The powder is a little messy and hard to apply because it comes on thick and is crumbly. The color is good so it gives a good look.

Back
to top