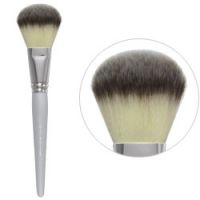 LOVE the Sephora Professional Collection

I love the Professional airbrush collection brushes from Sephora. These are much pricier than most brushes, but they're worth it. I recommend buying the set to save a LOT of money. These are the softest brushes that pick up the bristles the best, but also spreads and blends more evenly than any other brush I've ever used. These are great for using wet or dry.

Sephora

Lasts forever. Great as a gift.

Better than MAC, better than all of them!

This particular line of Sephora brushes have insane quality and performance. After watching one of the artists use this brush for almost every application of makeup i knew i had to have it. After feeling how soft it was, i bought it on the spot. I got the airbrush #55. This brush is the perfect size for multiple makeup uses: loose powder, pressed powder, blush, bronzer, highlighter, supposedly liq...read moreuid foundation too but i don't use any. And the finshed look is like the brush says: airbrushed. I also love that it's furry friend friendly, the bristles are synthetic. It picks up mineral powder like a magnet and buffs it to perfection with absolutley no irritation (i HATED bare minerals brushes, they made my skin red and itch). It hasn't ever shed. I really cannot say enough good things about this brush. It's convenient too for travel since you won't need to take all your makeup brushes.

Back
to top