Rihanna tries a hot makeup trend: bright pink eyeliner
Posted on November 17, 2009, 9:07 AM
The singer made a bold makeup statement with pink eyeliner.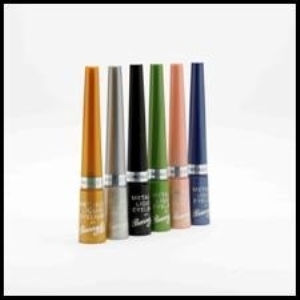 Eyeliner in rainbow colors is perhaps the next big makeup trend
Trying a new look can sometimes be daunting, so why not take inspiration from celebrity confidence? Glamour.com revealed that pop singer Rihanna recently decided to be adventurous and tried some bright, pink eyeliner.
For their "November Beauty Resolution," the website challenged ladies to make a statement with their makeup. The idea was to try out intense eyeliner in whatever colors they desired. However, Rihanna's fashion decision is more likely inspired by looks from New York Fashion week, where models for Gwen Stefani's L.A.M.B line wore bright eyeliner, media sources reveal.
If you want to be as bold as Rihanna but are wary of pink, L.A.M.B. models were seen in a rainbow of eyeliner colors, from yellow, to blue and green, SundanceChannel.com reveals.
Some models wore the makeup on their upper eyelid only. This intense stripe of color can take the place of eyeshadow, if you so choose. Rihanna, on the other hand, opted for her bright pink eyeliner along the lower lids only. She made her upper eyelashes stand out by sculpting them into spidery points and it looked as if she had a bit of help from false eyelashes and lots of mascara.