Natalie Portman is Engaged and Pregnant!
Posted on December 27, 2010, 11:20 AM
A double whammie if ever there was one. It's a sad day for many male fans of Portman who, after a short relationship with "Black Swan" choreographer Benjamin Millipied, has announced their engagement and her pregnancy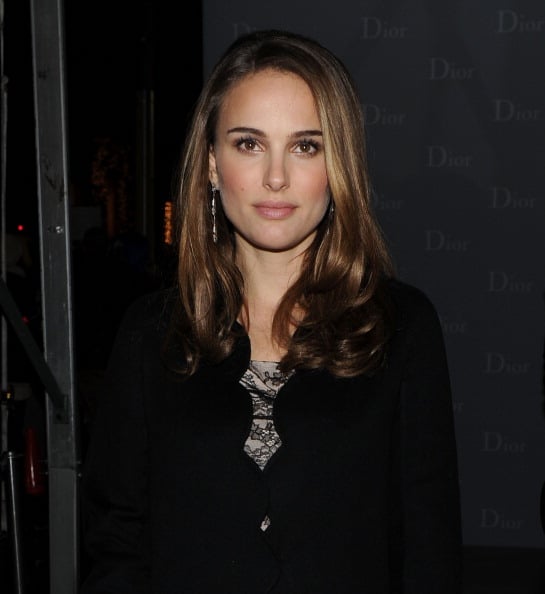 Natalie Portman is Engaged and Pregnant!
After grossing $29 million in just three weeks since its limited opening, "Black Swan" is the cinematic thriller of the year, securing four Golden Globe nominations with Portman nominated for Best Actress -- undoubtedly for her gripping performance as a sexually frustrated schizophrenic whose onscreen girl-on-girl escapades with Mila Kunis stirred the loins of both men and women alike.
At a career high, it's not an ideal time to denounce singlehood, but the seemingly untimely proposal may be due in part to the Swan queen expecting a cygnet. The 29-year-old actress met Millipied, 32, during production of "Black Swan" as he was the film's choreographer and her onscreen dance partner. They reportedly began dating early this year with the actress introducing him to her friends on New Year's Eve. In June of this year, Millipied, a principal dancer at New York City Ballet, told "Details" magazine that he was "blown away" by Portman's acting talent and that she was "amazing to watch."
I was particularly blown away by the "Black Swan"
makeup
, which was incredible. You can check out an interview with the makeup artist
here
.
Recently, the "Other Boleyn Girl" star said she was now eating heartily with the conclusion of the film's strict diet, gorging on pasta and heavy carbs though at that time she didn't mention she was eating for two. This will be her first child and first marriage.
In addition to expecting a baby, Portman will be expecting three big screen releases in the new year including the romantic comedy "No Strings Attached" with Ashton Kutcher, the medieval comedy "Your Highness," and the Marvel film "Thor."
-- Sharon J. Yi