Celebrity Makeup News: "Twilight" Star Ashley Greene Lands First Ad Campaign
Posted on June 4, 2010, 6:55 PM
In celebrity makeup news, Ashley Greene, best known to legions of "Twilight" fans as Alice Cullen, has landed her first ad campaign -- she'll be the new face of Mark Beauty.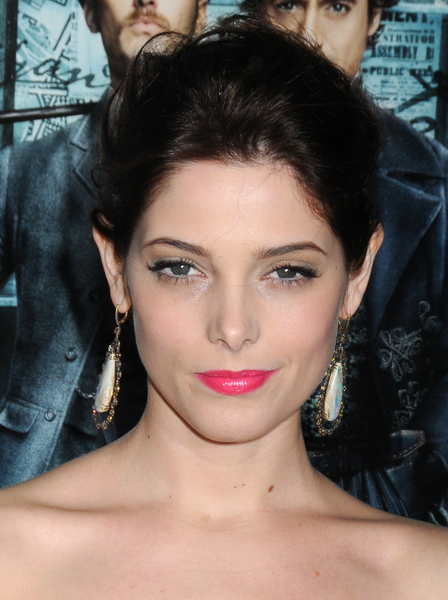 Celebrity Makeup News: "Twilight" Star Ashley Greene Lands First Ad Campaign
What do Ashley Greene and Lauren Conrad have in common? Brown hair? Check. Green/Blue eyes? Check. Campaigns for Mark Beauty under their belts? Check.
Mark, a beauty and fashion "boutique" (and off-shoot of parent company Avon) appeals to Greene not only as a
makeup
and stylings brand, but because of the message it sends to young women around the world.
"I am thrilled to join the mark family," the 23 year-old said in a press release issued today. "Mark has been on my radar not only because of their great fashion and beauty products, but because the brand inspires young women to feel beautiful inside and out."
Greene, a Florida native who'd originally pinned her hopes on becoming a model only to have them dashed when she topped out at 5'4" tall, says that by being involved with the Mark campaign, she "hopes to inspire women to believe in themselves, pursue their dreams and know that they can make a difference."
Indeed the brand's "m.powerment" campaign, is committed to breaking the cycle of dating abuse and partner violence and, during her tenure as the face of the brand, Conrad was quite active in helping to rally fans against dating abuse. Greene hopes to follow suit.
As last year's winner of the "Fresh Face" Teen Choice award (her "Twilight" co-star, Taylor Lautner snagged the male version), Greene's no stranger to being heralded for her fresh-faced beauty. In fact, even though she's still two years shy of the quarter century mark, she's already found several anti-aging products that suit her needs.
In an interview with The Los Angeles Examiner last year, the beauty confided that her regimen "usually consists of the BORBA: Age Defying Micro Diamond Cleanser, Elastin Fiber Concentrate, HD Illuminating light effects serum, Orbital Eye Rejuvenator and the Age Defying Advanced Recovery Cream." (We'll see if her new deal affects her brand loyalty.)
The starlet, who, remember, grew up in sunny south Florida, also wisely avoids the sun and says that she likes Kiehl's and Dermalogica sunscreens.
When asked what makes someone beautiful, Greene didn't falter, telling the Examiner, "I think a lot of what makes someone beautiful is how a person presents themselves. I was talking to someone the other day about how I find French woman so beautiful... it's something they possess inherently. I feel like when someone has a zest for life they come off vibrant and beautiful."
Hmmm, do you think that it's Ashley Greene's zest for life makes her beautiful or is it that face? (Or, maybe just a little bit of both) And, what do you think about her becoming the new face of Mark? Will she be able to fill LC's shoes?