Photo 1/19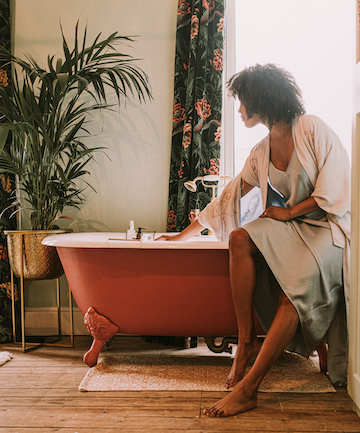 It may be official Self-Care Day today, but by now, we all know the importance of having those regularly, regardless of how wide or narrow the intervals are between them. Once again, we are facing the importance of consistency and the big power within
small, intentional changes
.
Self-care
can come in whatever shape you choose it to on a given day. For some, self-care is about being
physically active
; for others, it can be about taking up that hobby they've been putting off for way too long; for some, it's about introducing more discipline,
journaling
, or something else that grounds them; and, for some and sometimes, it is about pampering and caring for their first home — the mind and body they are in. It's our
me-time
, after all, and we are fortunate enough to get to choose to do what works for us on a specific day. For those days when self-care is about pampering, grooming, and feeling comfortable and comforted, this list of beauty and well-being sets includes options for all budgets, and for making
me-time
routines a bit more special. The great part, though? Many of these sets can be used in a single self-care routine, and
all of them
will make fantastic upcoming Mother's Day gifts, as well. Remember, though — you have gotta look after No. 1 to be your best self for the other(s).
Happy self-caring, today and every day!
Image via Catherine Falls Commercial/Getty
Photo 2/19
Slip The Icon Edit Gift Set, $145
Stock may be low, but style is definitely high when it comes to this
limited-edition
bedroom set.
You get:
1 white pure silk queen size (51x76cm/20"x30") pillowcase with an invisible zipper closure;
1 moonflower contour sleep mask;
1 large medusa slipsilk scrunchie;
1 black slipsilk skinny scrunchie;
1 ultra violet slipsilk skinny scrunchie.
Get it
Photo 3/19
Flora + Bast Sex System feat. Lelo x Fora + Bast x Dr. Laurie Mintz, $149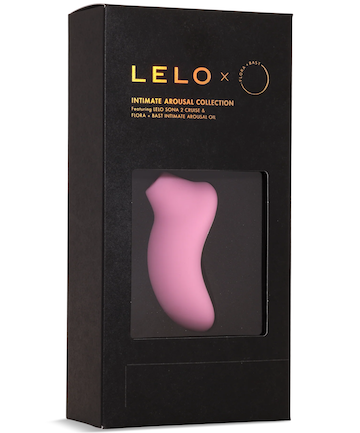 Let's not underestimate the value of
sex literacy and practice
in our lives; whether partnered or single at the moment, this set could be a welcome addition for anyone, any time.
You get:
"Becoming Cliterate" by Dr. Laurie Mintz (audio and digital versions available) — an award winning book that digs into why orgasm equality matters. Winner of the 2021 Society for the Advancement of Sexual Health Media Award, and the 2019 Society for Sex Therapy and Research Consumer Book Award;
Lelo Sona II Cruise — a sonic massager that stimulates 75 percent more of the clitoris. Because it uses sonic waves and pulses, direct contact with the clitoris is not necessary;
Aphrodisia (300mg CBD plus 300mg CBG) — an intimate arousal oil providing lubrication and libido-stimulating effects).
Get it
Photo 4/19
Gisou Hydrating Cleanse & Care Set, $51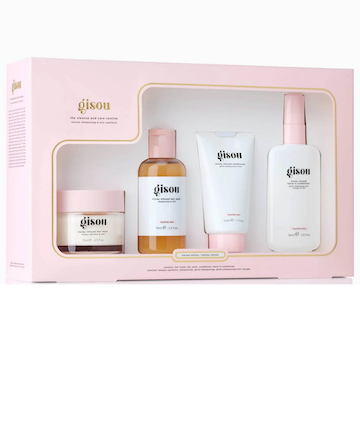 Will your self-care day be wash-day? For a truly lavish hair washing experience, grab this line of hair care products infused with honey from Dutch gardens, taming, feeding and beautifying every strand.
You get:
Honey Infused Hair Wash Mini;
Honey Infused Conditioner Mini;
Honey Infused Leave-In Conditioner Travel Size;
Honey Infused Hair Mask Travel Size.
Get it
Photo 5/19
True Botanicals The Luxury Bathing Ritual, $95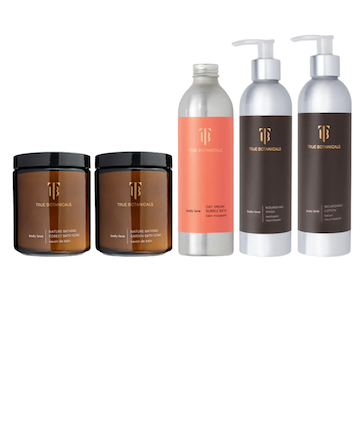 In praise of slow body rituals as a sacred, personal time, here is a set that will nourish, glow up, cleanse and relax your body.
You get:
Forest Bath Soak;
Garden Bath Soak;
Day Dream Bubble Bath;
Nourishing Wash;
Nourishing Lotion.
Get it