Photo 1/6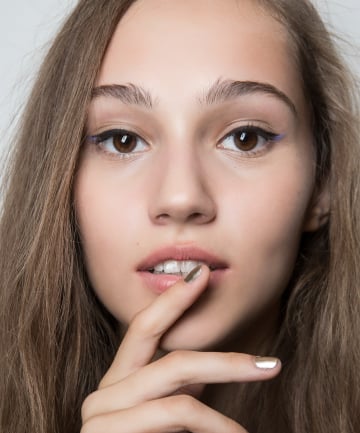 If it seems like all of your favorite skin care companies are launching their very own
retinol products
... that's because they basically are. We were gifted
Drunk Elephant A-Passioni Retinol Cream
, $74, at the tail-end of 2018,
Sunday Riley's A+ High-Dose Retinoid Serum
, $85, hit shelves at the top of 2019, and Estee Lauder also just launched its
Perfectionist Pro Rapid Renewal Retinol Treatment
, $82, in the last couple months.
Retinoids are a brilliant ingredient, and any dermatologist will
double down on their recommendation
of both over-the-counter and prescription formulations. However, given its potency, it also requires some user responsibility. In short, retinoids increase cell turnover at a rapid rate, which often leads to peeling, redness, and sensitivity. You can manage this process with proper and thoughtful application. For the details on how, we hit up a dermatologist for insight.
Image via Imaxtree
Photo 2/6
Start Low and Slow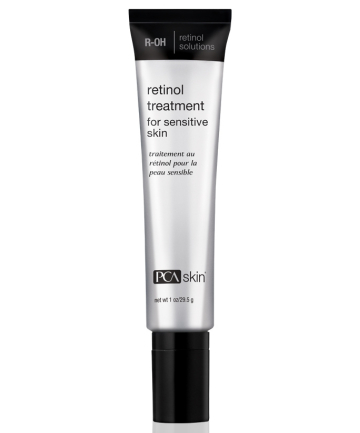 As mentioned, peeling is par of the course when using a topical retinoid.
"Among its many functions in the skin, including reducing inflammation, decreasing the size and secretion from oil glands, [and] loosening clogged pores, topical retinoids serve as arguably one of the only topical treatments that normalize cell turnover in the skin. That is, it serves as a skin exfoliator when used regularly and correctly," says Dr. Pooja Sodha, a board-certified dermatologist and assistant professor of dermatology at Duke University. She's also the medical advisor for
FaceMD+
. "It takes several weeks to start seeing these results, but the peeling is an important part of the function of topical retinoids."
One of the best ways to manage this peeling is to slowly introduce your skin to a retinoid. This means using a lower concentration formulation, and with consistent, but spread-out, application. Dr. Sodha says every other day is ideal, and that you can work up to more frequent application, then a stronger potency, about once every four weeks. A great starter retinol is
PCA Skin's Retinol Treatment for Sensitive Skin
, $110.
Buy now
Photo 3/6
Don't Apply Retinol Right Out of the Shower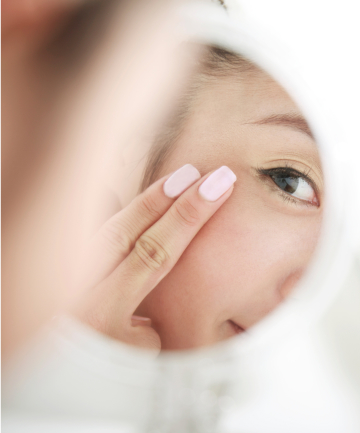 Your skin is more sensitive when you step out of the shower because of all that warm water and steam. Applying a topical retinol straight away may not seem like a big deal, but if you're in the early stages of using one then it can create some serious redness, peeling, and sensitivity.
Image via RunPhoto/Getty
Photo 4/6
Combine Your Retinol With Soothing Moisturizers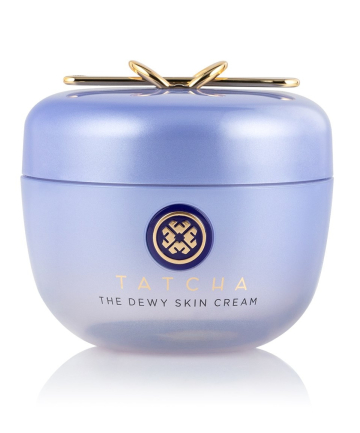 Your skin will likely crave a little TLC while it's getting used to retinol. For that, we recommend using moisturizing, soothing creams, oils, and serums in conjunction.
"Aloe vera gel (non-alcoholic formulations) and hyaluronic acid serums can be used with topical retinoids. Not only does the retinoid penetrate through the aloe vera and hyaluronic acid into the skin, but these agents are hydrating and minimize irritation," says Dr. Sodha.
Try
Tatcha's The Dewy Skin Cream
, $68, a just-launched lightweight moisturizer that packs hyaluronic acid, botanical extracts, and soothing Japanese purple rice.
Buy now
Photo 5/6
Don't Mix it With No-No Ingredients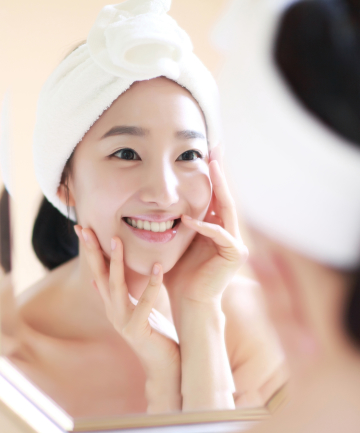 Retinol is a complex ingredient. It
tends to not play nicely
with other ingredients, which can either exacerbate peeling/redness or counteract the benefits. You'll find lots of helpful information online, but when in doubt ask your dermatologist.
"Make sure you let your dermatologist know all the products you use, including scrubs, exfoliating pads, toners, moisturizers, and cleansers, particularly those made with alpha hydroxy and beta hydroxy acids and benzoyl peroxide. Some of these products make it challenging to use topical retinoids to their full capacity, and so you never get the full benefits of the topical treatment," says Dr. Sodha. "Your dermatologist can help you coordinate your regimen to take advantage of what you have at home and how to incorporate a retinoid into your skin care regimen."
Image via RUNSTUDIO/Getty