Photo 1/5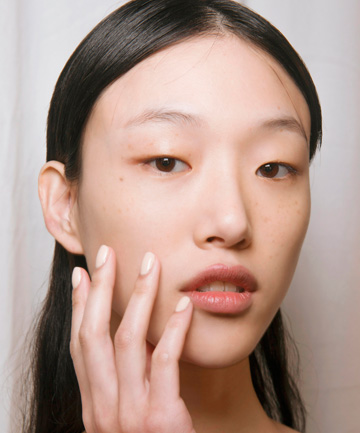 Skin care products are like potential partners. (Stay with us.) There are those hero products we fall in love with at first sight (or slather, to stay with the analogy). Some are like a bad blind date, completely wrong from the get-go (hello zits and irritated skin). Then there are those that stick around far longer than they should, that we just can't seem to quit. When it comes to moisturizers, you might think you've found your bae when in reality, the product isn't doing what it should.
We hate to spend our hard-earned dollars on a moisturizer only to find out the relationship's not working out. Thankfully, there are some beauty companies that offer flexible refund policies so we're not at a total loss. But we prefer to find the perfect match right from the start, so we asked the experts for tips on choosing the right moisturizer and how to know when it's time to kick one to the curb.
Image via Imaxtree
Photo 2/5
6 Signs Your Moisturizer Isn't Right for You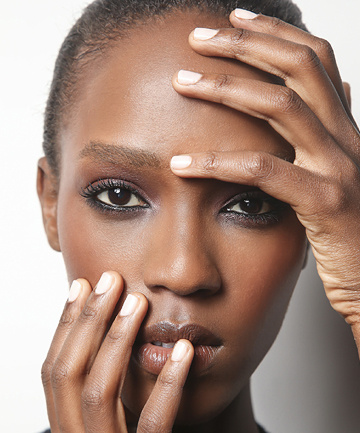 Irritation
Irritated skin is a dead giveaway that a moisturizer isn't working for you, says celebrity dermatologist Dr. Harold Lancer. This is referred to as allergic contact dermatitis, resulting in dry, itchy, rough and red skin, says Dr. Vermen M. Verallo-Rowell, founder of
VMV Hypoallergenics
. It could be triggered by ingredients like preservatives, fragrance, colorants or active components, such as acids. If you experience a negative reaction, stop using the product immediately and don't use any new creams until skin is back to normal.
Breakouts
If a moisturizer is causing skin to erupt, it's a sure sign it's the wrong one. Moisturizers that are too rich can clog pores, says Dr. Karyn Grossman, celebrity dermatologist and
Karyng skin care line
founder. "There are several anti-aging superfatted creams on the market that are some of the biggest causes of acne in women in their 20s who think that they are ready for these products," she explains. Grossman instructs her patients to give the creams to their moms and try a lightweight moisturizer instead. We like
Philosophy Clear Days Ahead Oil-Free Salicylic Acid Acne Treatment & Moisturizer
, $39, because it's an oil-free moisturizer and acne treatment in one.
Milia
Pimples aren't the only thing that can pop up with a bad moisturizer. Grossman says that
milia
can develop, which are small whitish bumps that are formed when keratin becomes trapped beneath the skin's surface.
Tight, Dry Skin
Another key thing to consider is the feel of skin. Dr. Ava Shamban, Beverly Hills dermatologist and founder of
SkinxFive
, says that if skin feels tight or so dry that it feels like it's cracking, it's time to switch moisturizers. Verallo-Rowell adds that a heavier, oil-based product might be in order. We're fans of
Lancer Omega Hydrating Oil
, $75.
Greasy Skin
Conversely, if skin feels like an oil slick, it points towards a bad moisturizer. Grossman says that skin should feel soft and moisturized but not greasy. Those with oily skin can look for lightweight gel formulas such as
Clinique Dramatically Different Moisturizing Gel
, $27.
Poor Staying Power
If you need to apply more product 10 minutes after moisturizing, Lancer says this indicates a poor formula.
Image via Imaxtree
Photo 3/5
Signs You've Picked a Good Moisturizer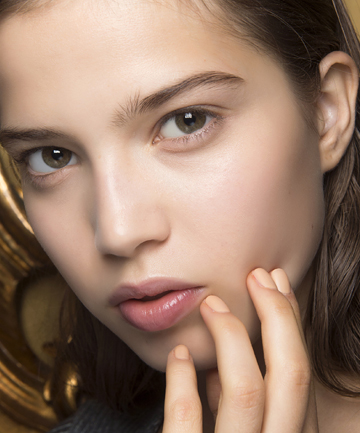 First and foremost, your moisturizer should adequately hydrate your skin, which should feel moist but not greasy, says Shamban. If cheeks feel silky and smooth, it's a keeper. A good moisturizer will also give skin bounce about 30 seconds after applying, adds Lancer. Not "just a feel-good sensation, it's a physical bounce." (This explains the rise of
bounce creams and balms
.)
When looking at skin, your complexion should have a healthy, radiant glow with fewer cracks, crevices and dry patches. Verallo-Rowell states that skin should look healthier with and without makeup.
Image via Imaxtree
Photo 4/5
Moisturizer Buying Tips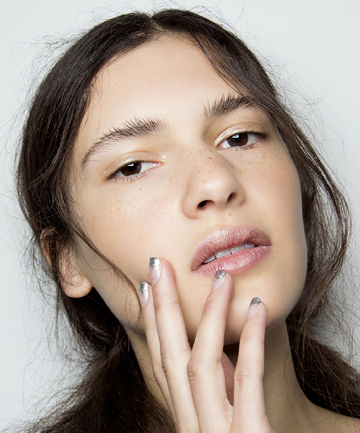 If it's time to find a new moisturizer, Shamban says that the first thing to do is look at a product's label. Look for products that use natural oils and antioxidants and are noncomedogenic and free of fragrances, colors and preservatives. Next, scan the ingredient list. Moisturizing ingredients include
ceramide
,
squalane
,
hyaluronic acid
and vitamins.
According to Lancer, "A moisturizer should be water-retaining [and] water-salvaging, so it's a humectant and a moisturizer. A good moisturizer has a complex formulation to it. Along with hyaluronic acid, [a moisturizer should have] ceramide and some degree of retinol, vitamin A, E and maybe B."
The Ordinary Natural Moisturizing Factors + HA
, $5.80, has hyaluronic acid, amino acids and dermal lipids, plus it's formulated without oil, alcohol, nuts, gluten or fragrance.
Be aware that having to apply a second coat of moisturizer doesn't necessarily mean you've picked the wrong product. Our skin's needs can change throughout the year so we might need more moisturizer in colder months. Sometimes, people don't apply enough the first time. If skin still feels tight or itchy after a second layer, then it's likely time to switch to a new product.
If you've been using a product for more than three days and skin is still dry, flaky itchy and/or scaly, it indicates the moisturizer is inadequate — or perhaps your entire skin care routine is lacking, says Lancer.
Image via Imaxtree
Photo 5/5
The Bottom Line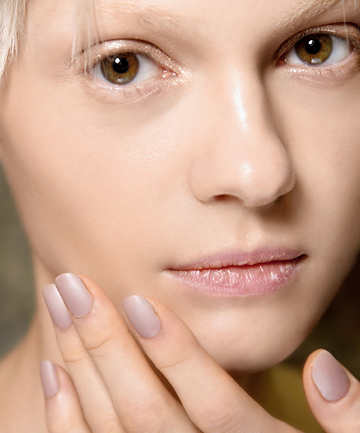 It might take some trial and error to find the perfect moisturizer for your skin type, but it's worth it. Take time to look at product labels and don't settle for something that's just ok. Moisturizer is an essential step in any skin care routine and the right one can leave skin feeling silky and glowing from the inside out.
Image via Imaxtree