Photo 1/6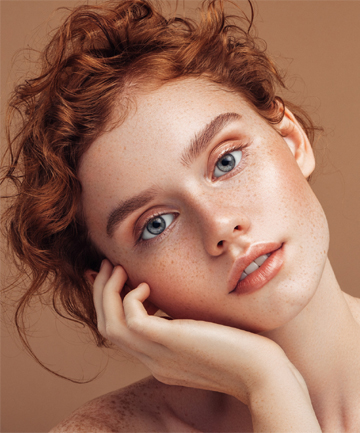 Evening out your skin tone can be challenging, especially for those of us who are prone to redness. The first thing that's important to understand is that not all facial redness has the same root cause. "Some people will just be flushers and blushers, while others can have bonafide rosacea or even hives," says cosmetic dermatologist, Dr. Kenneth Mark.
And it doesn't end there: "Being too aggressive with exfoliation can cause inflammation-induced redness and then there's redness caused by an allergic reaction to a product," says SkinCeuticals partner dermatologist, Dr. Ted Lain. If your symptoms are beginning to feel painful, dermatologist and founder of Sobel Skin, Dr. Howard Sobel, notes that it can mean that there's an underlying skin condition causing the redness and you should see a dermatologist.
As you might have guessed, the various causes of redness translate differently once they're expressed on the skin, with some being much more serious than others. Keep on reading to find out what's causing your redness... and how to treat it.
Image via CoffeeAndMilk/E+/Getty
Photo 2/6
Is it an allergic reaction or rosacea?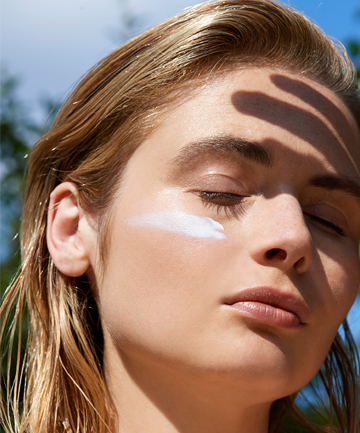 "When it comes to hives there are some that are raised, which typically go away on their own within 24 hours and may or may not have a known cause such as hot or cold water (a condition called cholinergic urticaria), whereas rosacea typically has certain triggers that vary from person to person," explains Dr. Mark. "For example, one person may become red from red wine and another from caffeine, another from the sun, another from spicy foods. Those who get red from typical rosacea triggers, including the sun, likely do in fact have rosacea. Another clue to rosacea could be the development of red bumps or pustules in addition to the redness." Rosacea tends to be limited to the mid-face: forehead, inner cheeks, nose and chin.
Image via Plume Creative/Photodisc/Getty
Photo 3/6
Did you exfoliate too much?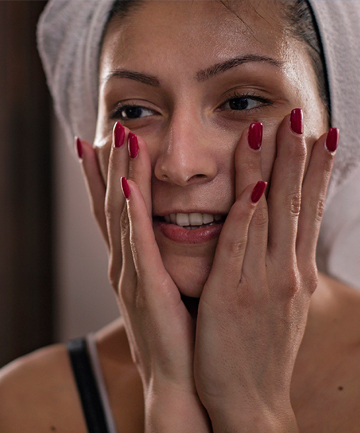 When it comes to redness caused by aggressive exfoliation, Dr. Lain says patients will likely experience the color diffusely over most of the face and it will arise after a few days of use and can be accompanied by dryness and scaling. In contrast, the redness caused by an allergic reaction is often associated with swelling and tenderness and occurs within minutes to hours. "The location of this redness corresponds to where the offending product has been applied to the skin."
Image via aywan88/E+/Getty
Photo 4/6
Did you get too much sun?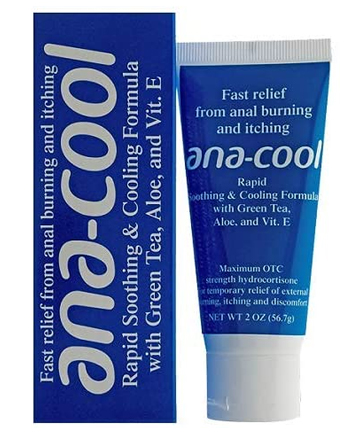 The most important thing is to avoid the sun generally — and especially if you have rosacea, as it's one of the most common triggers. Dr. Mark recommends using a zinc-based sunscreen and to cover-up or help hide redness with green-tinted makeup. "There's a wonderful over-the-counter product called Ana-Cool, $12.95, that's safe to use on the face and helps decrease inflammation and redness. It's hydrocortisone combined with zinc, aloe, vitamin e, and green tea."
Photo 5/6
What can you do for rosacea?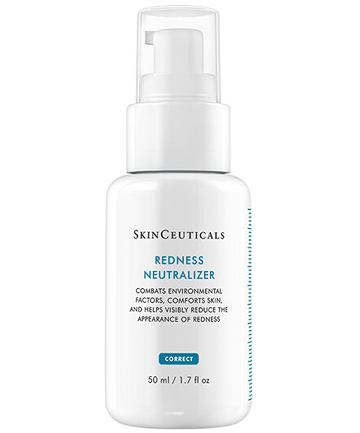 Finally for redness from rosacea or flushing, Dr. Lain recommends antioxidants and redness relievers. He suggests C E Ferulic with 15% L-Ascorbic Acid Vitamin C Serum, $166, for morning use and Resveratrol B E, $153, for nighttime. "In addition, the Skinceuticals Redness Neutralizer, $67, can be layered over the C E Ferulic in the morning to act as a second layer of defense against the flushing." Avocado oil is another key ingredient to look for since it calms inflammation rapidly, is well tolerated by most, even those with sensitive skin and works well to soothe. It Cosmetics Bye Bye Redness Neutralizing Color-Correcting Cream, $34, is rich in it as well as in other smoothing ingredients.
For a more aggressive approach there are in-office treatments to reduce redness. Sobel likes PIQO4, a laser treatment that addresses various skin conditions, including pigmentation, scarring, sun damage and uneven skin tone. "Since it doesn't use heat, it's much more suitable for all skin types compared to more intense lasers. The Cutera Excel V is a specific laser to help remove the redness from rosacea and the tiny small spider veins on the face. Many see results after just a few treatments, and there's no downtime." Aside from lasers, Sobel Skin and many other cosmetic dermatology offices offer consultations for various forms of redness, allowing you to receive personalized treatments, which can include OTC remedies, topical prescription medication, oral antibiotics and/or lifestyle changes.