Photo 1/4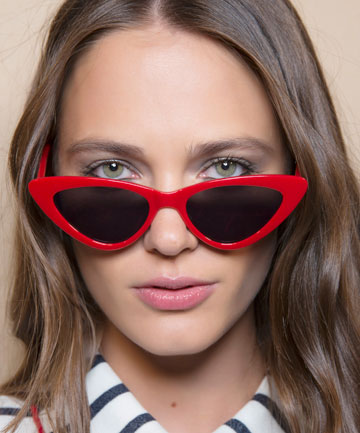 Summer is fast approaching and you know what that means: It's time to break out the sunscreen. Of course, we've told you time and time again
how important it is to wear SPF daily
(no matter the weather!) but this is the time of year when sun protection is top of mind. Choosing the right sunscreen seems like a simple enough decision, but it turns out you've actually got quite a bit to think about. Thankfully, a mineral-based sunscreen that contains zinc oxide as an active ingredient is usually a safe bet.
"A mineral sunscreen acts like an umbrella to physically block sun rays from going into your skin cells," says
Morgan Rabach
, MD, dermatologist in New York City. It's called mineral-based sunscreen because it relies on minerals — zinc oxide — to provide protection. Read on for the top reasons to use a mineral-based sunscreen and get tips for picking the right formula for you.
Image via Imaxtree
Photo 2/4
You'll Soothe Sensitive Skin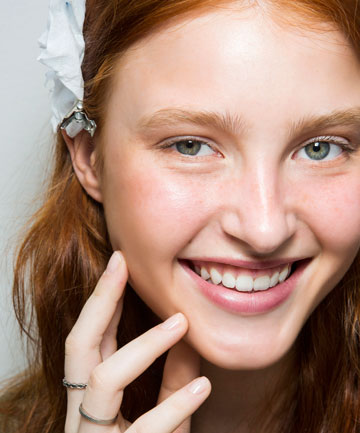 If you have sensitive skin, it's time to give mineral sunscreen a try. That's because zinc oxide (one of the star ingredients in mineral-based SPFs) has anti-inflammatory properties, meaning it has calming benefits for easily irritated skin, notes
Michelle Yagoda
, MD, facial plastic surgeon in New York City. It makes sense, given that zinc oxide is what's used to soothe diaper rash!
Image via Imaxtree
Photo 3/4
You Won't Make Your Acne Worse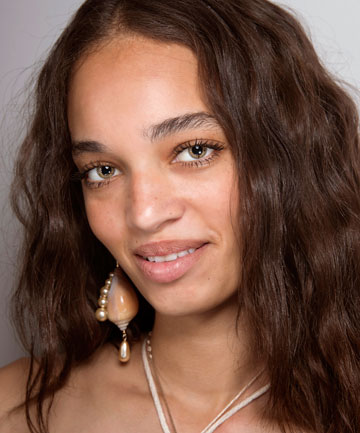 Scared your SPF will make you break out? Mineral sunscreen is a good option for acne- or rosacea-prone skin. "Some patients with acne and rosacea find that mineral sunscreens deflect the UV rays and produce less heat so that their skin appears less hot, red and inflamed," says Tsippora Shainhouse, MD, a dermatologist in Los Angeles.
Image via Imaxtree
Photo 4/4
How to Choose a Mineral Sunscreen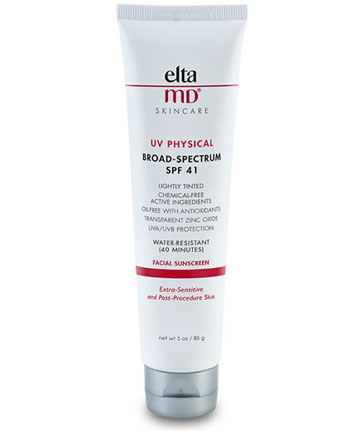 Sheer mineral sunscreen formulas are your best bet. Rabach likes tinted varieties because they go on like makeup "and make your skin look amazing without feeling like you have something sticky on your skin." Shainhouse recommends looking for a non-comedogenic formula (one that won't clog pores) that is water-resistant.
EltaMD UV Physical Broad-Spectrum SPF 41
fits the bill perfectly. This oil-free, broad-spectrum, tinted mineral sunscreen is made especially for super-sensitive skin and anyone who's recently undergone a procedure (a time when your skin is particularly vulnerable to the sun). It's free of chemical sunscreen filters that can cause irritation, instead relying on zinc oxide and titanium dioxide, which is why it's a good pick for sensitive skin. And thanks to antioxidants in the formula, it also has the added skin care benefit of protecting you from damaging free radical molecules in the environment.