Photo 1/17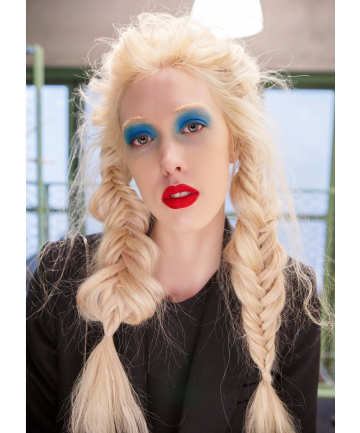 Braids
are a go-to style no matter the season or occasion, but as much as we love braids all year long, their unofficial season is summer. And it's the fishtail braid that's the undisputed style of the warm weather.
Before you say that a fishtail braid is too complicated, stop right there. A fishtail plait isn't that much more complicated than the standard three-strand braid. It's just about wrapping locks in a different way. (Don't believe us? Check out this easy five-step
fishtail braid tutorial
). Besides, you've probably mastered much more complicated beauty lessons like
creating a flawless smoky eye
.
If you're still not convinced about your skills, there are ample opportunities to practice your plaiting with these 16 inspiring fishtail braids.
Image via Imaxtree
Photo 2/17
Next-Level Ponytail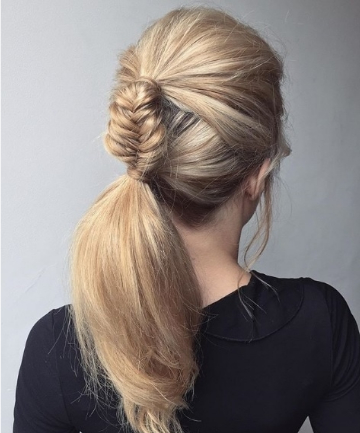 Whoever said ponytails are basic hasn't factored in looks like this. Tease strands to create volume on the crown then fasten locks at the back of the head with an elastic. Weave a small section into a fishtail braid before finishing with a voluminous pony. Backcomb the loose ends for extra body.
Image via @michaelgrayhair
Photo 3/17
Reverse It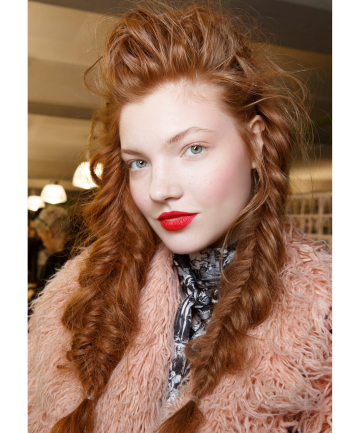 Look closely because these aren't standard fishtail braids. This look features reverse fishtail braids. No, the plait isn't any more complicated to do. You just have to wrap the hair in a different direction so the V-shape the hair makes points up rather than down.
Image via Imaxtree
Photo 4/17
Twist and Braid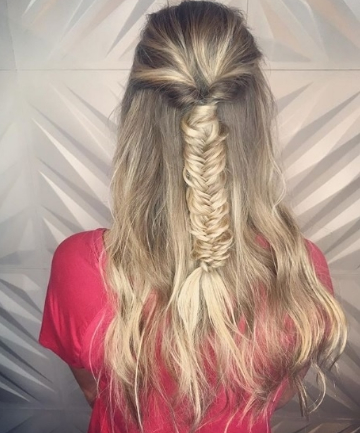 A gorgeous braid has a good start
and
a good finish. This half updo begins with a twist before the ends are crossed to form a fishtail braid. The beachy waves increase the summer vibes.
Image via @alexa_estelle_528
Photo 5/17
Textured Tail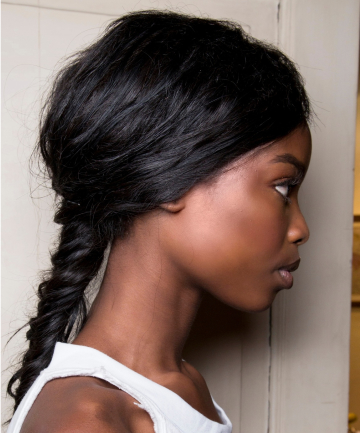 Sometimes we get so caught up in the look of the braid that we forget about the rest of our hair. Think about the entire look. This low side braid shows off a hint of bedhead texture in pieces not in the tail. The texture plus braid has an effortless vibe that's perfect for lazy summer days.
Image via Imaxtree