Quiz: Are Your Products Killing the Planet?
Eco-trashy is out. Find out how to green your natural beauty routine
You may already recycle your Diet Coke cans and drive a hybrid, but have you ever thought about the impact your beauty habits might have on the environment? Our quiz will tell you how earth-friendly your routine is and give you tips on how to make daily beautifying more green.
Question 1 of 19
When you're done blow-drying your hair, you: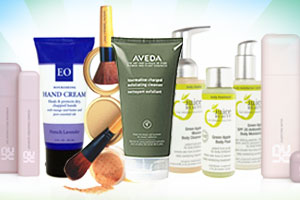 -->