Quiz: What's Your Nail Polish IQ?
Do you fancy yourself a manicure maven? Then put your nail color name smarts to the test
Half the fun of picking out a nail polish at the salon is browsing the imaginative polish color names. But have you been paying attention? Put your nail polish know-how to the test with this quiz. For each polish you see, try to pick out the correct name. You'll see the correct answers at the end.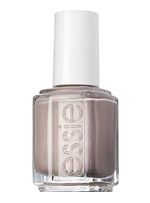 Question 1 of 15

What's the name of this subtle Essie shade?

-->