Can You ID These Celebs by Their Most Iconic Features?
Get up close and personal with Hollywood's most distinctive body parts
It starts innocently enough: A casual flip through People Magazine at the salon, an hour once a week devoted to your favorite reality TV show. But celebrity obsession is a slippery slope, and before you know it you're checking TMZ every hour on the hour and Googling Lady Gaga's address. Don't be ashamed -- there's a trace of celebrity stalker in all of us. But how bad is your case? Take this quiz to find out if you recognize these famous freckles, noses, hairstyles and other body parts better than you recognize your own children.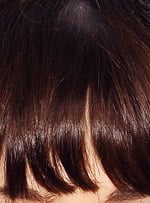 Question 1 of 15

Whose bangs?

-->