Hair Care
Here's What You Need to Know About the Wen Hair Loss Controversy
FDA gets involved after thousands of complaints about Wen hair products causing hair loss and other adverse reactions
Wondering what all this talk about Wen hair loss means for you? Well, you may have some money headed your way in 2017 if you've used Wen by Chaz Dean cleansing conditioner. More than 200 members of a class-action lawsuit sued the brand and its parent company, Guthy-Renker, claiming that Wen cleansing conditioner caused hair loss, balding, and scalp irritation. In November, a federal judge in Los Angeles gave
preliminary approval
for a $26.25 million settlement. That means anyone who even bought a bottle of Wen cleansing conditioner could receive $25, and customers who suffered adverse reactions, including hair loss, from the shampoo could receive up to $2,000, as long as the settlement is approved by a U.S. district judge.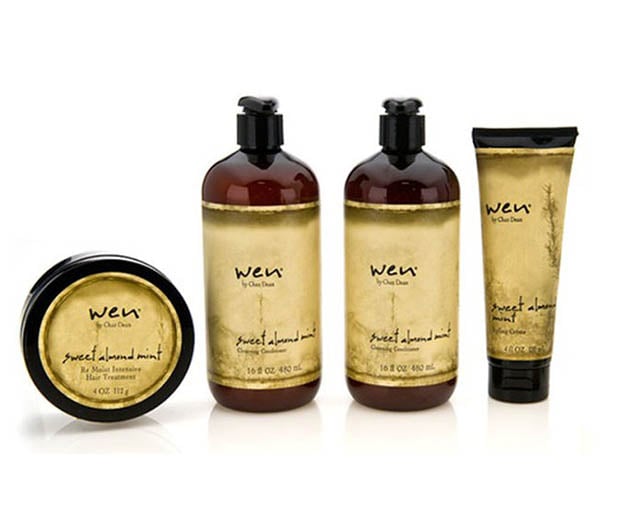 As of November, Wen disputed any safety issues with the cleansing conditioners: "Wen by Chaz Dean is safe and we continue to provide our hundreds of thousands of customers with the Wen by Chaz Dean products that they know and love. Since the process of litigation is time consuming and costly, we made a business decision to pursue a settlement and put this behind us so that we can focus on delivering quality products."
What do Wen users need to know?
Once a cult favorite, Wen cleansing conditioner has racked up a massive number of consumer complaints of hair loss and other adverse reactions. It's currently being investigated by the FDA, who advises consumers to
report back
any reactions. The FDA has received 1,386 "adverse event reports" about the product, which is the largest number of FDA reports about a cosmetic hair cleansing product in history. As the
Environmental Working Group
has reported, Guthy-Renker has done their own safety studies on Wen by Chaz Dean cleansing conditioners. The conclusions of the studies are as yet undisclosed, and the FDA does not require personal care companies to disclose the results of their studies or even customer complaints. (This would change under the proposed Personal Care Products Safety Act, a bill that would require cosmetics companies to disclose internal studies as well as restrict the use of potentially hazardous ingredients such as certain formaldehyde and preservatives.)
Still, among the 160
Wen reviews
on Total Beauty,
Wen Sweet Almond Mint Cleansing Conditioner
has plenty of fans and a 7.1 out of 10 rating. "I've been using [Chaz Dean's] cleansing for a year now... my hair has never been as soft and shiny! Would recommend!" writes one user. "Gotta say this product was a miracle for my hair," says another TotalBeauty.com reader. That' not to say that Wen Cleansing Conditioner isn't without its detractors. "There are thousands of complaints of hair loss from this product. My 10-year-old daughter lost all her hair, and there is no doubt that it was from this product. Maybe it doesn't happen to everyone, but why risk it?" says a reviewer.
The picture is vastly different on
ConsumerAffairs.com,
where, out of 191 ratings and over 1,000 reviews, the brand receives just 1.5 stars. " I'm not sure what they changed in Wen but my hair is falling out in fistfuls now," wrote Joanne of Lincoln, RI. Another user, Joan of Woodstock, NY, says she "developed bald spots in areas that were itchy and blistering."
Attorney Amy Davis, lead counsel for the plaintiffs,
told
CBS Los Angeles, "From what we understand about the product and how it causes hair loss is it contains virtually no cleanser. It's like using lotion to wash your hair. So instead of removing the product when you rinse it off, it just becomes impacted in your hair follicle."
What if you currently use Wen shampoo?
If you currently use Wen's cleansing conditioner, Marianne Pistilli, PA-C at NYC's Schweiger Dermatology Group, says you "don't necessarily" need to toss it in the trash. Keep an eye out for allergic reactions "on face, scalp, or especially around the eyes," she says. If you notice any irritation, ask your dermatologist for a patch test to narrow down what allergens you should avoid.
What are signs your hair products may be causing hair loss?
It's normal to lose 100 hairs per day, says Pistilli. If you notice more hair loss, she recommends "go straight to your dermatologist and bring all your products for the doctor to review."
Skin and scalp irritation may also accompany or signify oncoming hair loss. "I advise patients to look out for symptoms like scalp itching, burning, tenderness or redness, along with possible hair thinning or loss," says Debbie Palmer, dermatologist and creator of
Replere Skincare
.
Should you be worried about other cleansing conditioners?
Chaz Dean is credited with creating the cleansing conditioner, which claimed to nourish your hair while cleaning it with mild cleansing agents. Since the success of Wen, other brands have created their
own versions
of the supposedly soothing-yet-cleansing formula. But just because Wen is under fire doesn't make the entire product category dangerous. "All products which touch the skin have the potential to cause allergies so it is really more a matter of ingredients," says Pistilli. Unfortunately, we don't yet know what specifically might be causing the alleged symptoms. As always, be sure to monitor your own response to new products and check with your dermatologist about any symptoms.
What should you look for on a label?
One key takeaway from the Wen hair loss controversy? Read the label on everything you apply to your skin. If you're concerned about a specific allergy, head to your dermatologist for a test to learn what specific ingredients you should avoid. "There are over 3500 allergens used in personal care products. We test for the 80 most common," says Dr. Pistilli.
More generally, we could all do our skin a favor and look out for the most common known allergens. "Many hair products contain an ingredient called Methylchloroisothiazolinone or MCI. This is a known allergen, it is a preservative. Some patients may be allergic to other ingredients. We are also trying to limit the use of sulfates." Dr. Palmer also notes the use of hydroxycitronellal, an added fragrance, in Wen's cleansing conditioner. "I advise patients to avoid products with masking fragrances like hydroxycitronellal, as they can be immune system allergens," she says.
Stay tuned for more updates as the Wen hair loss lawsuit moves forward.