Skin care
This Week's Photoshop Fail: Diane Keaton's Latest L'Oréal Commercial
The viewing public is up in arms over Keaton's (seemingly doctored) Golden Globes ad
Diane Keaton got more TV time on Sunday night than she's had in years.
The Oscar winning actress was on hand at the 71st annual Golden Globes award ceremony to accept the Cecile B. DeMille Lifetime Achievement statuette on behalf of her accolade reluctant pal , Woody Allen.
And, while Keaton's speech has been analyzed and critiqued by everyone from
Daily Variety
to
Monday Morning Couch Potato Quarterbacks
, it's her ad for L'Oréal Age Perfect Glow Renewal Oil that's gotten the Internet's panties into a bunch.
READ: 8 Products That Work Better Than Botox
At issue, the visual disconnect between Keaton's 68-year-old visage during the live telecast and the way she looks in the commercial that aired immediately thereafter.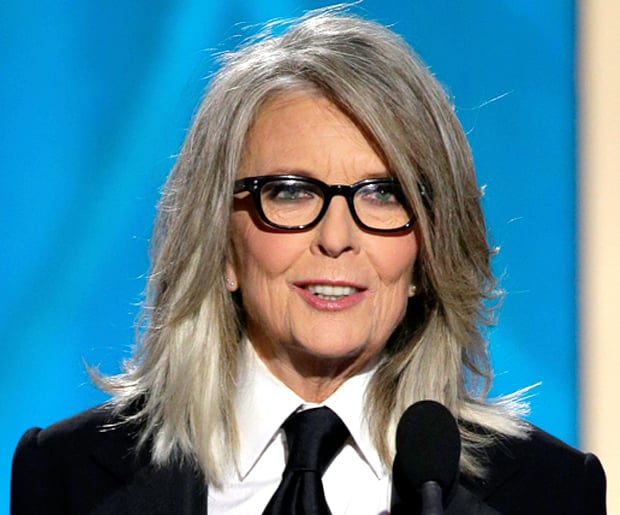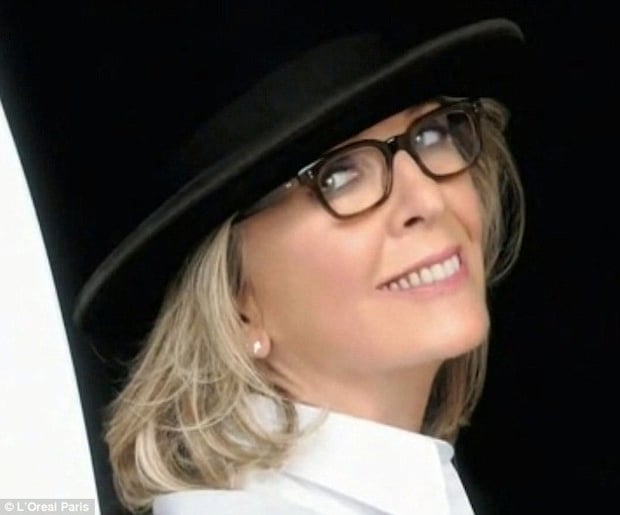 L'Oréal, a sponsor of the 2014 Golden Globes telecast, is on the receiving end of a whole lot of criticism for apparently having retouched the bejesus out of Keaton's countenance for the 30-second spot.
"Worst commercial placement ever. Diane Keaton wrinkled on #GoldenGlobes then ageless and wrinkle-free in L'Oréal wrinkle serum commercial," tweeted one Gregg Giannillo, while Ann Bolger commented, "Wow L'Oréal. Great timing. I guess Diane Keaton stopped using your product! #GoldenGlobes"
Ouch.
READ: 6 Best Lip Plumpers -- And the 4 Worst
While no one's trash talking how great Keaton -- who seems to have eschewed facial freezers and fillers -- looks in "real life", they're none-too-happy with the perceived bait-and-switch practices being perpetrated by the cosmetic company. "L'Oréal shouldn't run their Diane Keaton commercial right after she's been onstage WITHOUT Photoshop #GoldenGlobes," concluded tweeter, LogicalLibby.
Then again, maybe there isn't any monkey business going on with the ad afterall. As Twitter user Darek Tatum rationalized, "'Wait. So Diane Keaton got all those wrinkles between filming the L'Oréal commercial and the Golden Globes? That's unfortunate."
Whether or not you agree with Mr. Tatum, his use of the word "unfortunate" is right on the money.
Missed the Globes? Check out a portion of Keaton's speech as well as the commercial in question, below.
READ: Which Facial Filler is Right For You?