Makeup
How to Pull Off Vampy Lips, Eyes and Nails
Look vampy, not vampire-y, with these simple rules for dark lips, eyes and nails
Vampy makeup and nail polish came into fashion in the '90s, but we've always loved the sexy air of mystery it provides. Now, the trend is back. Done right, dark makeup and nails can add a subtle sense of rebellion. Get vampy makeup and nails the right way with these simple tips.
For Vampy, Pouty Lips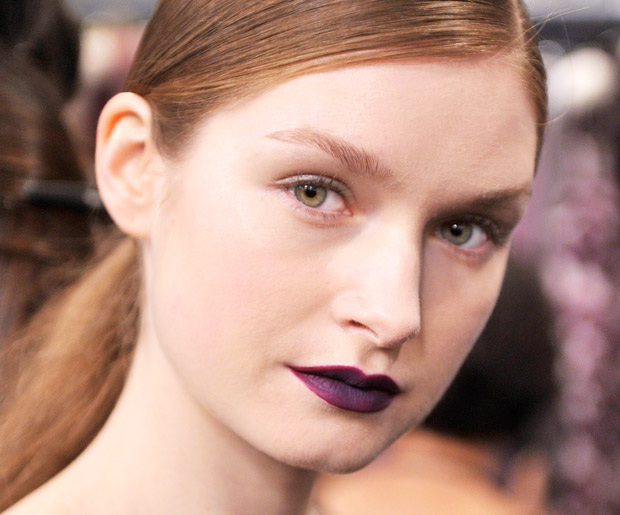 - Make your lipstick last
Dark, vampy lipstick makes a statement at a party, but not if it wears off with the first sip of a cocktail. Lock your dark-hued pout in place by filling in your lips with a liner in the same shade before application.
- Keep everything else minimal
Pairing a vampy lip with a smoky eye will make you look more like a goth than a mysterious vixen. If you're going with a dark lip, keep the rest of your makeup simple.
For Smoky, Smoldering Eyes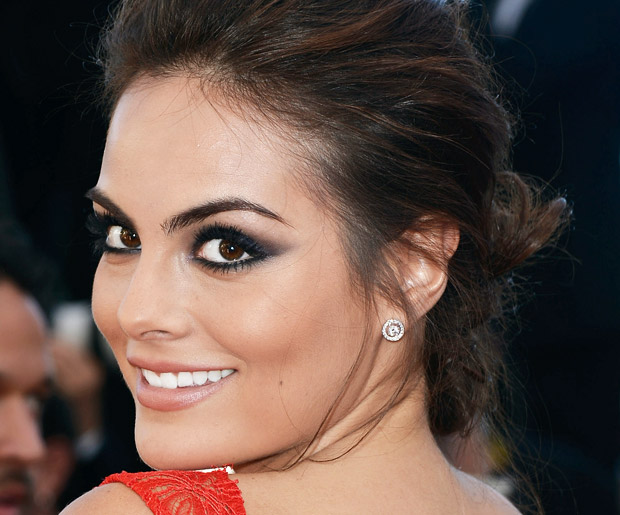 - Cover everything
The dramatic effect of a smoky eye is achieved by contrasting the darkness of the eye makeup with the white of your eyes. That means you need to bring the eye makeup all the way up to the rim of your eye, leaving no waterline un-lined. Use a creamy eyeliner to line the inner rim of your eyes, and make sure you run it in between your lashes.
- Use highlighter
Adding a touch of highlighter to your smoky eye will keep the dark makeup from overwhelming your face. Brush white highlighter or eye shadow on the inner corner, brow bone, center eyelid and cheekbone for wider, brighter eyes.
For Edgy, Sophisticated Nails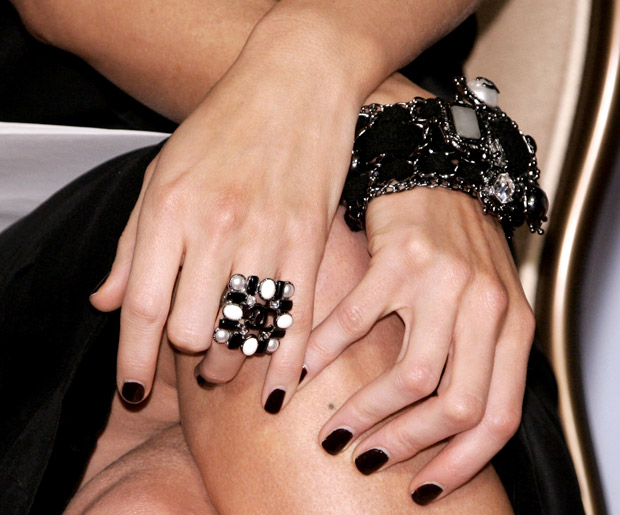 - Keep them round
Dark nails can add a touch of sophistication to your look, but not if you're also sporting talon-like nails. Balance the moodiness of the color with short, rounded nails.
- Prevent chips
Because the dark polish contrasts with the lightness of your nail tips, the effect of a vampy manicure is ruined at the first sign of a chip. Use a topcoat to protect the polish and a cuticle oil to keep your nails hydrated and flexible.