Hair care
We Tried It: A New Kind of Edge Slicker For My Sistas
The wand and tube is a stroke of pure genius for slicking down your edges -- but does it work?
As much as I'd like to go along with singer India "I Am Not My Hair" Arie, I have to admit, my hair is ... my everything. It's a huge part of my identity (in a good way!), and I think most black women will agree: nothing wrecks a bombshell hairstyle more than frizzy, frazzled, nappy edges.
I'm not talking about whimsical flyaways or those stubborn baby hairs most women are actually preferring these days. Particularly for ladies with kinky-curly and coarse hair textures, controlling the parameters of your hairline is a
huge
deal ... something that requires a bit more than a droplet of frizz-taming serum and hairspray.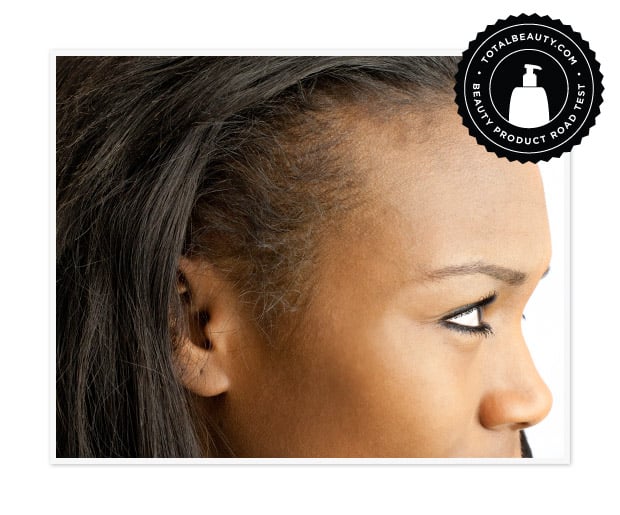 Which is why I bowed to the styling goddesses at Dark & Lovely when the
Anti-Reversion Edge Sleeker
showed up in our office. Even against the
Creme of Nature Perfect Edges
, this Total Beauty Award nominee is the Holy Grail of edge controllers.
And here's why: This edge-sleeking formula comes in a convenient mascara tube with a wand brush. Pure. Genius. The wand makes applying it super easy -- one sweep and those frazzled hairs are completely coated. Just a few pats along the hairline and my edges are frizz-free and blend seamlessly with my skin. It's not overly greasy, doesn't get hard and crusty and adds a silky shine to my edges. Having a product that's not a tin jar or a bulky plastic tub taking up precious space in my entire messenger bag -- another big plus.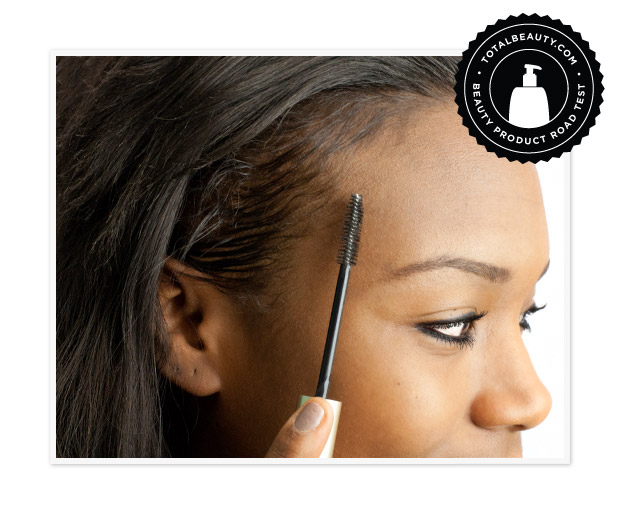 I also love the thick gel consistency. Edge control products come in a variety of formulas -- gel, serum, cream, pomade, hardening spritzer -- and the consistency you use depends on your hair type. You've got to use a formula that tames your hair without modifying the texture (i.e. doesn't turn straightened hair curly or smooth hair sticky). The Edge Sleeker covers all of the above, working as a universal product for all hair types, textures and styles. Which means it's only intended to do one job -- smooth your edges to a sleek and polished finish for an entire workday with no retouching.
Related Survey: Share Your Beauty Point of View
At $6 a tube, there's no reason not to buy in bulk and fill those empty, hard-to-reach cabinets in your kitchen in case of a natural disaster. (What? You were thinking it.) Because, updos or not, a smooth hairline can make or break an entire look. This newcomer is compact and packs a pretty sleek punch that beats the bandana hold technique any day.