Beauty Tips
For Teens, Fear Of Aging Motivates Sunscreen Use
Looking "old" is worse than getting cancer, according to new study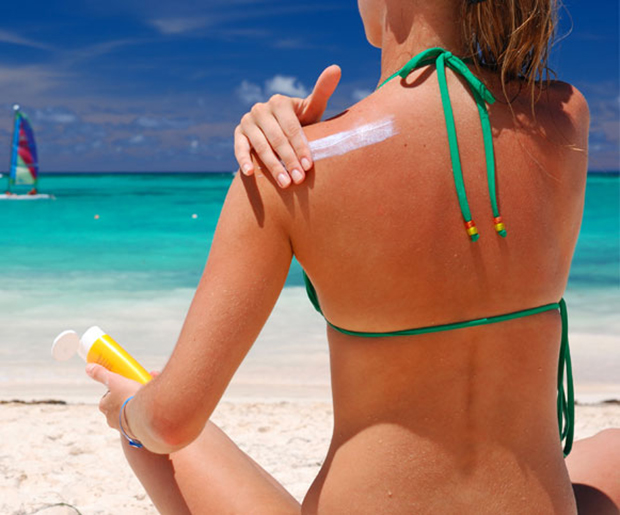 No surprise: Fear of aging poorly is a better motivator to get kids to slather on sunscreen than health concerns. William Tuong of the University of California, Davis, lead a team of researchers in a study of just what might get teenagers to use sunblock. He created two videos -- one which highlighted the health concerns of sun exposure, and one that stressed how too much sun caused premature aging caused wrinkles, sagging skin, and can cause you to look "older and less attractive."
RELATED: No Airbrush. No Photoshop. Get Flawless Skin Right Now
"We are not trying to look like our grandparents, right?" the actress says. "Have you seen what the sun can do to a grape? It gets shriveled and wrinkled. Raisins are not cute," said an actress in the age-conscious clip.
Both clips urged watchers to wear more sunscreen, and be careful about the level of sun exposure they received. The videos were shown to two sets of Sacramento, California, 11th grade students, who were then evaluated based on how often they applied sunscreen before and after watching the clips.
While students in both groups increased their knowledge about sunscreen, the researchers found that the group that watched the appearance-oriented video were much more diligent about sunscreen application.
RELATED: The 15 Best Beauty Tips We've Ever Heard
The takeaway? "With younger individuals, messages that resonate with them are messages that speak to them now," Tuong said. "Appearance-based messaging resonates with them because it's more about short-term risk versus long-term risk." [
Reuters
]