Beauty Tips
Why You Need to Know British It Girl Tamara Ecclestone
The socialite turned beauty entrepreneur tells us what's in her makeup bag and why she can't part with old pajamas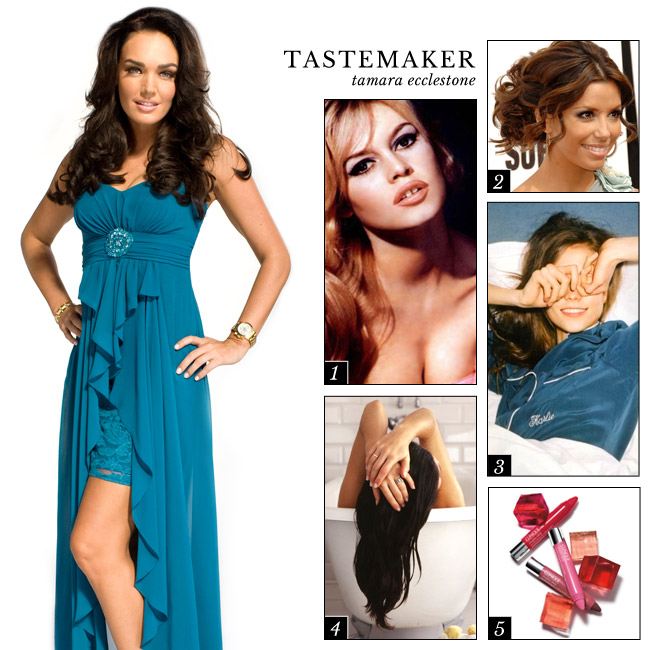 If you live in the UK, or you're a fan of Formula One racing, you know all about Tamara Ecclestone. The socialite, It girl and racing heiress is a mainstay in British magazines and tabloids.
While she's currently making headlines for her pregnancy style, we met Ecclestone at the US launch of her first baby: the ultra glamorous hairstyling line, Show Beauty. The products are pricey, but even if you can't afford to vacation on a yacht in Ibiza like Ecclestone, you can splurge on a dry shampoo. Our favorite is the Show Beauty Decadence Hair Fragrance -- a sweet, feminine scent in a gorgeous glass bottle.
Ecclestone could spend her life flitting from one party to the next, but she chose to become a beauty entrepreneur, and we learned a few other things about this It girl that make us think she's surprisingly down to Earth.
1)
TB:
Who are your style icons?
TE:
Bridget Bardot and Sophia Loren. I admire naturally beautiful, chic iconic women.
2)
TB:
Who are your hair icons?
TE:
I love big glamorous hair. Eva Longoria does amazing up dos.
3)
TB:
What's the oldest thing in your closet?
TE:
Probably a really old pair of pajamas I can't bear to part with. When it comes to pajamas, the older the better.
4)
TB:
What's your getting-ready-to-go-out ritual?
TE:
First I plan my outfit, then I take a lovely, long relaxing bath. I follow my bath with a blow dry, lots of Show Beauty hair spray and make-up.
5)
TB:
What's in your makeup bag right this minute?
TE:
Clinique CC Cream, MAC Bronzer, Clinique Chubby Stick and Nars Blusher.