Fashion
You'll Never Guess Christian Siriano's Hidden Talent
The pint-size designer chats with us about his inspirations, fashion idols and hairstyling tricks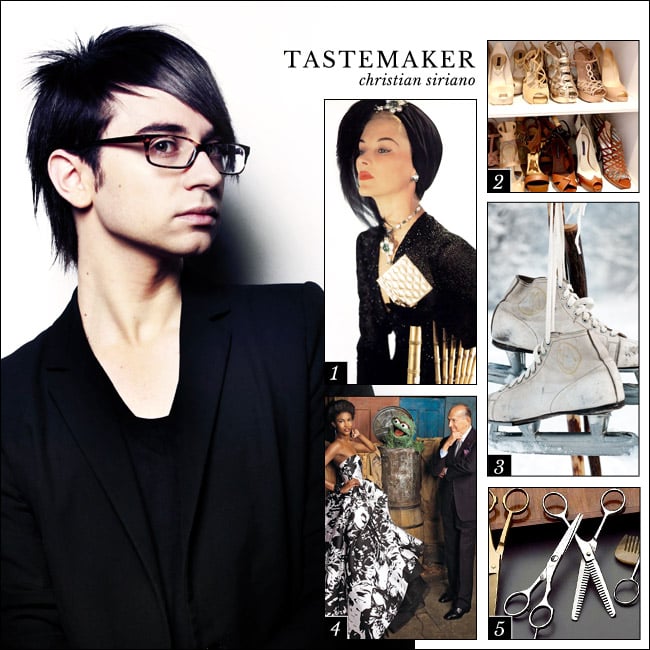 What's Christian Siriano's claim to fame? Besides winning season four of "Project Runway" and becoming the series' youngest champ, Siriano has launched his own line (that is sold at Saks Fifth Avenue and Neiman Marcus, no less), created an affordable line of shoes and handbags for Payless and hooked us with news that he's launching a fragrance later this year. Then there's his impressive list of celebrity clientele. Siriano regularly dresses A-listers like Lady Gaga, Rihanna, Taylor Swift, Heidi Klum, Nicki Minaj and Victoria Beckham, who gladly don his playfully ornate gowns and always-interesting red-carpet looks. We sat down with Siriano to talk about what makes him tick and exactly how long it takes him to style his incredible hair.
1) TB:
Who or what is your muse when creating collections?
CS:
Lisa Fonssagrives played a big role in my Fall/Winter 2014 collection. For all my collections, I tend to gain inspiration from the women around me -- my customers and clients, even my sister.
2) TB:
What's your favorite accessory to style with?
CS:
Shoes. They really complete an outfit.
3) TB:
Coffee or tea?
CS:
Neither. Sometime I'll have chamomile tea at night, but I guess I just rely on my own natural energy.
4) TB:
What's an interesting thing people may not know about you?
CS:
I'm an amazing ice skater. I've never really practiced, but it may have something to do with [my] years of ballet training.
5) TB:
What's the secret to your fantastic hairstyling?
CS:
There's no real secret -- it takes me like 10 minutes. Just a quick blow dry, flat iron and some shaper hairspray like
Sebastian Shaper
.
6) TB:
If you could partner with a designer, who would it be?
CS:
Someone like Oscar de la Renta or Carolina Herrera. They've been in the business for such a long time and they know what true fashion is really all about.
7) TB:
If you weren't working in fashion, what would you be doing?
CS:
I'd definitely be in the beauty business, either working in a salon or owning a salon.