Makeup
Alexa Chung Shares the Secret to Her Cat Eye
Plus, her surprising style icons and the bad beauty habits she's trying to break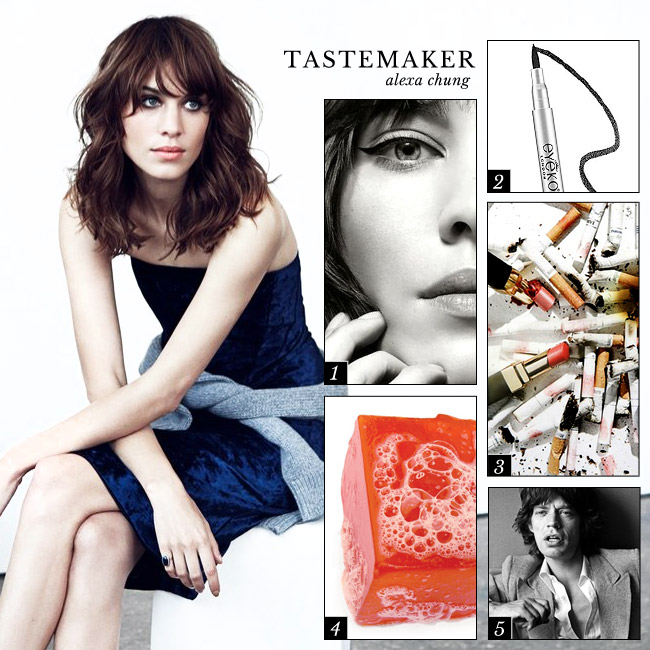 I'm not quite sure why Alexa Chung is famous, but I don't think it matters much. She's an It girl -- if only for being perpetually clad in Peter Pan collars, having a British accent and quirky sense of humor, and constantly rocking the perfect cat-eye liner.
Naturally, it's the liner that interests me most. So when I got a chance to chat with Chung at the launch party for
her collaboration with Eyeko
(an all-eye-makeup brand from across thepond), I assaulted her with questions about her technique.
She was coy -- giving me the gist and then telling me to go watch
her video tutorials
. But I was able to slip in a few other beauty and style questions before she wandered off. (Answers below.)
The next morning, I broke out my Eyeko Eye Do Liquid Liner (an
eyeliner marker
-- Chung won't use pencils because they smudge), $19, drew a quick cat eye and felt instantly cooler. Now, if only I had the wardrobe and accent to go with it.
1)
TB:
What's your trick for the perfect cat eye?
AC:
Basically, just do the flick bit first. Other than that, it's about practice -- because everyone's eye is a different shape. It took me about 45 years to get it right.
2)
TB:
What are your fashion staples?
AC:
Navy blue jumpers [sweaters to us non-Brits], Converse, and black eyeliner. They're the cornerstones.
3)
TB:
Do you have any bad beauty habits?
AC:
I don't take my makeup off before bed. And I smoke.
4)
TB:
What are your New Year's resolutions?
AC:
Quit smoking. And start taking my makeup off before bed.
5)
TB:
Who are your style icons?
AC:
Mick Jagger, Kurt Cobain and Jane Birkin when I'm feeling girly.
6)
TB:
What products do you keep in your bag?
AC:
I don't really have anything in there. I don't even have a wallet. I just have one card, and if it gets declined, I'm at a loss.