Perfume
Surprise! Jennifer Aniston's New Fragrance Smells Like the Beach
Aniston's latest scent is just the thing to complement her perfect beachy waves -- and yours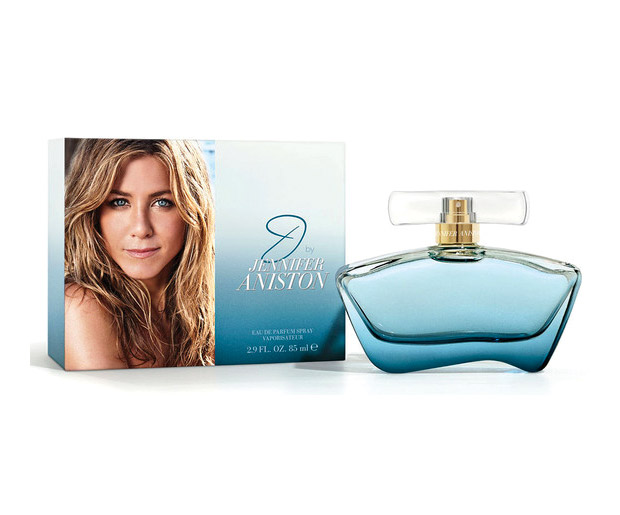 A) Jennifer Aniston may or not be pregnant
B) Jennifer Aniston may or not be getting married
C) Jennifer Aniston has a yummy-smelling new fragrance hitting shelves
D) All of the above
If you selected "D" pat yourself on the back and get yourself to a Kohl's store to breathe in the beach courtesy of
Rachel's
Aniston's new fragrance, "J by Jennifer Aniston."
Boasting notes of bergamot, water Lilly, magnolia, jasmine, freesia, jasmine, sandalwood and Tahitian vanilla, this new scent, her second with Elizabeth Arden, combines " salty freshness with sun kissed warmth." In other words, "J" embodies all that J. An (
that
one never took off -- you can see why) represents: beachy good looks and good times.
READ: 11 Celeb Fragrances We're Embarrassed to Love
"My fragrance is a clean, feminine perfume -- it reminds me of the way you smell when you just arrive at the beach: fresh, with a touch of sunblock and sand," Aniston, who must be tickled that for once folks are talking about something other than her hair and/or supposed baby bump, told People magazine. "This new fragrance is its complement. It has a hint of that salty sea smell that reminds me of a day spent in the ocean. It's relaxed and refreshing."
Even the bottle, a glass ombréd blue pot, screams BEACH in the way that it represents the "organic fluidity of a cresting wave."
READ: New Celeb Scents We Just Love
Like
Bobbi Brown's cult-favorite "Beach"
before it, "J by Jennifer Aniston" is the perfect companion to your summer styles, but will also help rouse you from the doldrums on those cold, dark and depressing winter mornings. All you'll need is a spritz or two to be transported back to a day just like ... today.