Diet
The Recipe That Made My Little One Love Squash
It has four ingredients and it's crazy delicious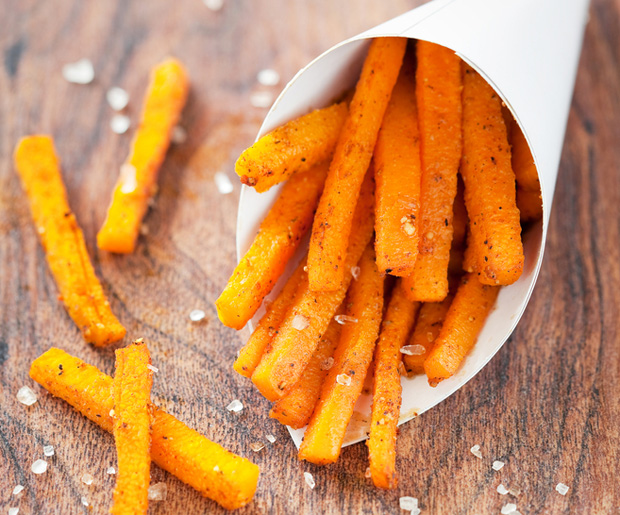 Babies may be predisposed to eat anything, but I still try my best to cook fruits, veggies and other healthy goodies in a way that's appealing to a toddler. The trick is making them look and taste like yummy junk food while retaining their nutrients and keeping sugar, salt and other processed add-ons to a minimum.
Take butternut squash. There are a lot of adults who'd look at roasted butternut squash and take a pass, so I could hardly blame my 1-year-old for pooh-poohing it. That is, until I made this recipe for baked butternut squash fries -- and she loved it. I'll be repeating it very soon -- especially in winter, when the ol' butternut is in season.
Baked butternut squash fries
1 butternut squash, seeded, peeled and chopped into equally sized sticks
About 2 tablespoons extra virgin coconut oil
Salt and pepper, to taste
Preheat your oven to 425 degrees Fahrenheit. Melt coconut oil in the microwave in a medium-size bowl, then toss the chopped squash in the oil, coating it evenly. Line a cookie sheet with parchment paper and place squash pieces on top, spaced evenly apart. Season with salt and pepper. Bake 40 to 50 minutes, turning them over once halfway through baking. They're done when they're golden brown and crispy on the outside.
Mind. Body.
Natural Beauty.
with guest editor Kristen Bell

Back
to top