Health & beauty
Sitting Down? Survey Reveals How Much Time We Spend On Our Looks
A new, rather comprehensive, poll examines how appearance obsessed we are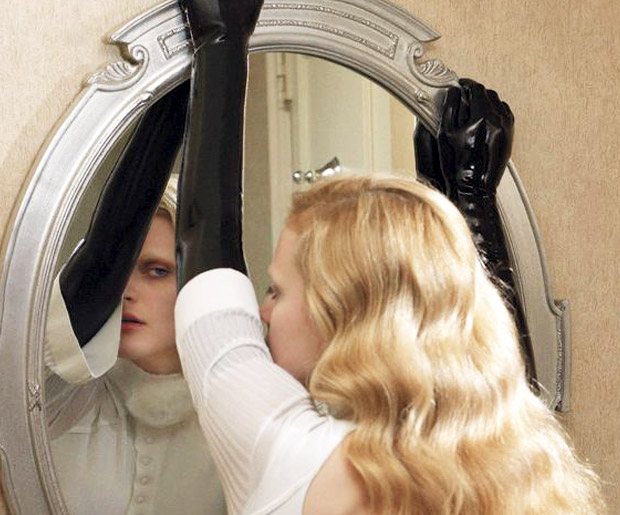 The TODAY show joined forces with AOL to survey 2,000 adults and 200 teens (16 +) on the topic of looks and how they perceive themselves. The results of this "
Ideal to Real
" Body Image Survey, released Monday, are sobering.
Take, for example, the fact that women devote an average of 55 minutes each day to primping. (If you do the math, this works out to two weeks each year.) Also, 78 percent of teens and 60 percent of grown ups beat themselves up with negative self-image perceptions.
READ: Adult Acne: 6 Things Everyone Needs to Know
"It is not a bad thing to be invested in our appearance," Jonathan Rudiger, a clinical psychologist in Nashville told TODAY. "Our physical appearance is very much a part of the 'self.' However, we must avoid investing in our appearance for self-worth. Appearance is only one aspect of the self. In our culture, we spend too much time focused on the external while neglecting the internal."
The full findings of the survey can be seen
here
, but here are some of the most compelling:
•Adult women stress more over how they look (67 percent at least once a week or more) than they do over finances (62 percent), health (49 percent), family/relationships (46 percent) or work issues(40 percent.
• 77 percent of women and 80 percent of teens griped about their looks to a friend at least once in the past month.
• Moms worry about their looks more than non-moms (73 vs. 65 percent).
• Sadly but not surprisingly, eighty percent of teen girls compare themselves to celebrities and, yes, almost half feel "less than" as a result. 56 percent of teen girls would like Photoshopping of stars and models to be forbidden.
READ: Popping Pimples, Tanning and Boozing: They're Ok (Sometimes)
more stories