Body
Why You Should Add a Professional Spray Tan Mister to Your Must-Buy List
No professional skills required.
Until recently getting professionally spray tanned (for $60 a pop!) or using tanning wipes was a regular part of my routine. That all changed thanks to this Expert Esthetician Spray Tan Kit from MineTan. Turns out you don't need special skills to apply a spray tan. Although you do need someone to help you if you're looking for full-body results.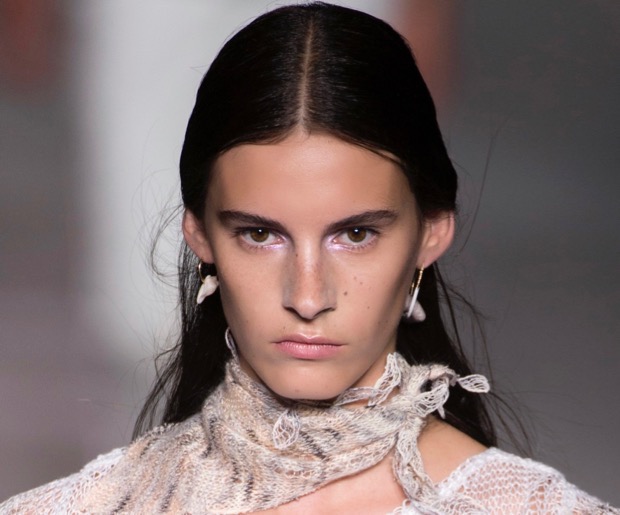 Image via Imaxtree
"Start by using a thick, whipped, creamy lotion on your hands, wrists, elbows, feet and ankles to prevent from over darkening on dry skin and for a more even application," says founder and CEO of BEETTAN Michelle Peth. "You may also use this lotion on freckles and age spots to prevent those from getting darker."
Peth also highlights that it's important to make sure that the tanning solution you're using is fresh and made with clean ingredients. "DHA, the active ingredient in the tanning mist, has a short shelf life and can smell and have inconsistent results if not fresh so I recommend ordering straight from makers and avoiding Amazon."
You'll want to shave and exfoliate 6 to 12 hours before applying the sunless product. "Always apply with a clean canvas and avoid oils because they can leave residue on the skin and cause uneven application. Lastly, avoid alcohol in products prior to tanning as they will dry skin out causing flakiness that will make for a patchy tan," says Peth.
After following all of Peth's advice my friend and I put the MineTan kit to the test. The result? We no longer need our memberships to Sugared + Bronzed.
MineTan's mists are super fine (and there are lots to choose from) so it was shockingly easy to be accurate when spraying each other thereby resulting in an even and streak-free skin tone. The collapsible tent you stand in while being sprayed is a nice bonus. It's similar to what you find in many salons, but if you have a backyard or somewhere else outdoors you can stand more or less naked, you can opt out and just get the spray tan machine and mist.
Make sure to thank us after you've saved hundreds of dollars a year by skipping in-salon spray tans.