Makeup
How a Photogenic World Cup Fan Became the New Face of L'Oréal
A 17 year-old fan of team Belgium was spotted in the stands and her life hasn't been the same since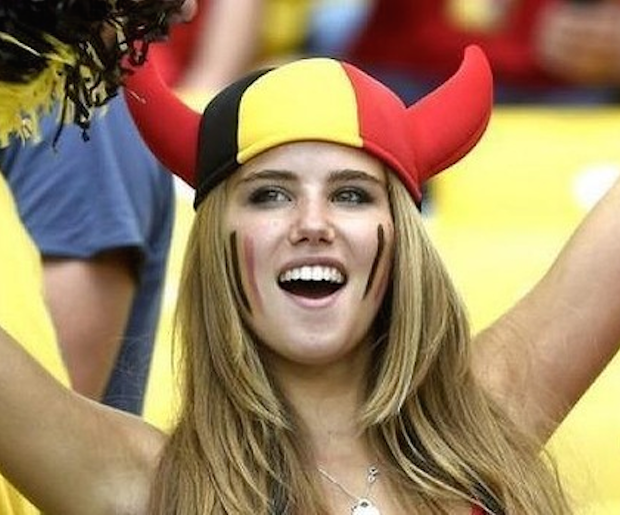 Talk about your Cinderella story; Two weeks ago when 17 year-old Axelle Despiegelaere swiped the colors of her native Belgium onto her face and put on a goofy Red Devils hat to attend their World Cup match against Argentina, she had no idea that her own world was about to be rocked.
Thanks to Despiegelaere's ardent passion for her team (which lost 1-0 to Messi and his crew) and how cute she looked decked out in its paraphernalia, some stringer on hand at the match in Brasil snapped a photo of her in the stands that was used in papers and media outlets around the globe, quickening the pulse of red-blooded boys everywhere. It also caught the attention of a fast thinking higher up at L'Oréal who lost no time in seeking her out and signing her to a contract.
Less than a week later, Despiegelaere's first "beauty tutorial" for L'Oréal Professionnel hit the InterWaves and has already been viewed more than 437,000 times and the global beauty brand is said to have a couple more already in the can with others slated to be shot in coming weeks.