Makeup
What You Need to Know About Urban Decay Setting Spray
This makeup setting spray has a cult following for a reason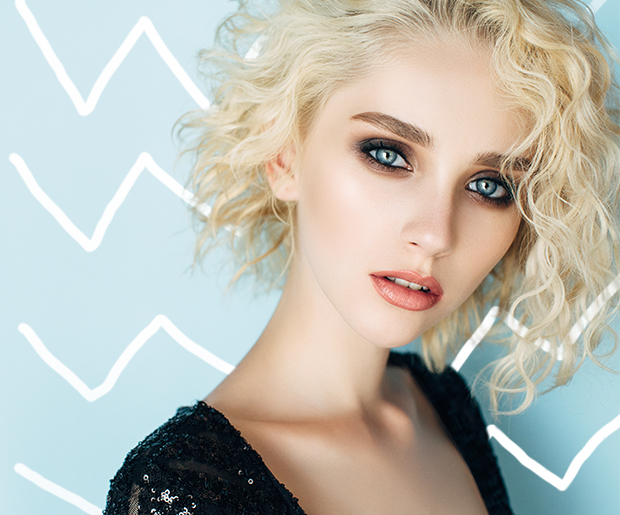 As any beauty junkie can attest,
makeup setting spray
is a must for anyone who spends more than a few minutes putting on her makeup. Have you ever gone out at night and glanced into a mirror halfway through the evening to realize that your mascara has run halfway down your face? You spend so much time working to get the perfect contour and winged eyeliner that watching it smear or fade hours later is heart-wrenching.
That's where
Urban Decay All Nighter Makeup Setting Spray
comes in. The setting spray is a cult favorite among Total Beauty readers and makeup artists alike, because of its promise to keep makeup fresh for most of your waking hours.
To apply Urban Decay makeup setting spray, hold the product about an arm's length away, and spritz your face in a T-formation (some makeup artists recommend spraying in a T and an X for maximum coverage). Wait a minute or two to dry, and you're on your way..
Total Beauty readers love Urban Decay All Nighter Setting Spray because it gives them makeup that lasts all night long -- and then some. According to one review, "This completely lightweight formula adds a slightly dewy, flattering look to my complexion. My makeup lasts longer than I do (!), and I'm never conscious that I'm wearing it. This is a must-have for every makeup wearer." Another reviewer gushes about its scent. "Makeup stays and it smells amazing." Yet another review claims it even keeps makeup in place through sweat sessions: "I use a paper fan right after I spray this to set my makeup. It makes my makeup last even through a workout. The travel size is great to keep refilling, easier to spray with, and sprays fine mist. Just make sure to shake the larger bottle before refilling the mini bottle. While you may only need your makeup intact for an evening, those who tested the Urban Decay setting spray reported makeup lasting up to 16 hours (that's a lot of martinis), without their makeup ever settling into fine lines or smudging. Some actually reported the setting spray made their makeup look better than before application -- giving them a "healthy, natural glow."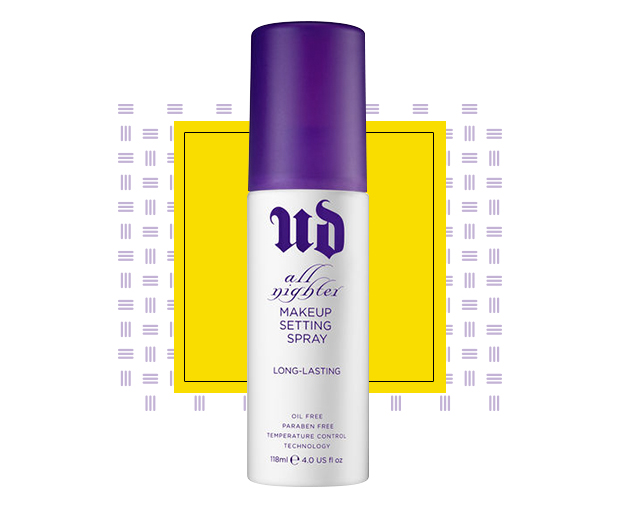 In addition to being cruelty-free, Urban Decay makeup setting spray contains no parabens, sulfates or phthalates. So how does the magical product keep makeup locked in place? Its patented Temperature Control Technology. This feature actually lowers the temperature of your makeup, which keeps it from melting off your face throughout the evening. It's no wonder Urban Decay setting spray is a cult favorite. It's safe for your skin, makes your dolled up face
more
radiant, and keeps makeup locked in place. Can we get an amen?.
So if you're looking for a product that will prevent makeup from cracking, settling into fine lines or fading,Urban Decay All Nighter Setting Spray might just be your new holy-grail product. For more makeup setting spray options, check out our roundup of 16
setting sprays that will keep makeup on point from dawn to dusk
-- even in the middle of summer.