Hair Care  |  SPONSORED CONTENT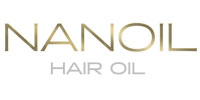 Nanoil: The Power of Oils in Hair Care and Repair
Natural oils are the secret to healthy, gorgeous-looking hair
Every day, our hair is exposed to damage and may lose vitality. Weather conditions and air pollution, among others, worsen the health and appearance of hair. Toxins and sunlight aren't the only factors we must protect our hair from, though. We need to save our strands from ourselves because we're often the ones who contribute to a poorer hair condition and looks. The wrong hair care, overusing hairstyling primers, exposing hair to heat styling, damaging treatments are to be blamed.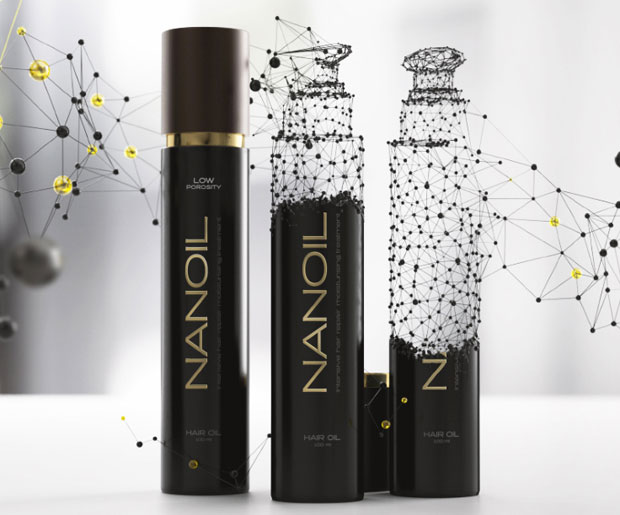 It's time to change your hair care habits! The revolution is ongoing. The growing popularity of natural methods, such as a hair oil treatment, is the best proof. Are natural oils able to regenerate your hair and enhance its beauty?
The Conditioning Power of Oils
Only recently we've started to notice and appreciate the beauty benefits of natural oils, yet they've long been present in beauty rituals in many corners of the world (I don't mean only the Ayurveda).
The best cosmetic oils are extracted from the seeds, pits or sprouts - the ones that are included in Nanoil hair oils. These are the parts of plants that conceal everything that's best: vitamins, minerals, fatty acids. The ingredients that give plants the power to grow. Cold-pressing allows for preserving most valuable substances so natural oils are spectacular hair and skin (also scalp) care products.
Natural Hair Oil - Types
The division of oils depend on the method of extraction, the processing or the consistency (oils and butters). However, the type of fatty acid molecules in a given oil are the most important in the use of oils in hair care - that is why there are three Nanoils instead of just one.
There are penetrating, semi-penetrating and non-penetrating oils. Depending on a type of fatty acids and the size of molecules of a given oil, it's going to work for one of the three hair types - it's not about the color or length.
Hair Porosity: Key to Success
What is hair porosity? There are different definitions yet each one comes with the same conclusion - the porosity defines the condition of hair, the degree of its damage. To understand that, we must take a closer look at the hair anatomy.
Most people probably know that every hair has a bulb that needs nourishing to bear healthy, strong and shiny hair. Too bad, we rarely know that the hair care effects are also affected by the structure of the hair stem - it is created by the medulla surrounded by the cortex and secured with keratin cuticle scales on the surface. If you really want to see effects of your hair care routine and treatments, you must know the state of these scales.
What Is Your Hair Type?
Highly-raised hair cuticles mean a higher porosity - more damaged hair. Your hair porosity is really worth knowing because every hair type likes different oils. You should follow the rule: the lower the porosity, the more penetrating your choice of oil should be.
What are the types of hair porosity?
*Low porosity hair - cuticle scales aren't raised
*Medium porosity hair - often called normal
*High porosity hair - excessively-open scales
Every hair type can be characterized, looking at its appearance, needs and problems. That's why identifying the porosity is easy and can be done with a hair porosity test.
Low porosity hair is thick and smooth thus hard to style, prone to oiliness, lacking volume. Medium porosity hair isn't totally damaged or healthy: depending on the external conditions, strands can be frizzy, split, dull, getting weak and prone to thinning. High porosity hair quickly loses hydration and nutrients, is very dry, brittle, damaged, dull and split.
Nanoil Hair Oils - Ideally Matched
Nanoil is the first product on the market that uses the division of oils focusing on the content of fatty acids. It has been made for hair of different porosities and there are three types of Nanoil hair oil:
*Nanoil for low porosity hair
*Nanoil for medium porosity hair
*Nanoil for high porosity hair
What's the result? Mostly - a maximum effectiveness. Thanks to making use of the natural link between oils and porosity, Nanoil hair oils work in an in-depth and comprehensive way.
Instead of weakening our hair with preservative-filled products, we should reach out for natural oils as their properties let us use them in many ways. Nanoil isn't just a substitute for a hair mask; it is also a hair repair treatment, a styling primer, a hair growth and anti-hair loss product, serum for hair ends and scalp, even a beard oil (an option for men)!
What's in Nanoil?
All three Nanoils offer the composition of the best natural oils that have been mixed so the proportions of fatty acids ideally correspond to the needs of hair. In this way, there are more cosmetic butters in one Nanoil whereas in a different version, saturated fatty acids come top.
Nanoil treatments combine popular oils, like argan, shea or coconut, as well as exotic oils, like monoi oil, cupuacu butter or passionfruit oil. What's important, Nanoil hair oils are based on the complex of ingredients - not just individual oils. Nanoil for low porosity hair is rich in as many as nine oils; two other versions include six oils each.
The oils alone aren't as effective, so their benefits have been intensified by extra ingredients, including antioxidant vitamin E, natural UV filter, hair growth and anti-hair loss substances. Depending on the version, Nanoil has been also infused with lanolin, vitamin A, silk and keratin. All components are designed to give every hair type everything it needs.
What Are the Nanoil Effects?
Nanoil is a natural hair repair and care treatment. It delivers the best effects when used regularly before every hair wash. Each of the three oils works in a bit different way because low, medium and high porosity hair have different needs. Still, there is an exceptional thing the oils have in common.
Nanoil Hair Oils Work in Two Areas
1. They condition the scalp, restoring its natural pH and regulating the function of sebaceous glands. The oils nourish hair bulbs so hair gets stronger and grows fast. What's more, they eliminate scalp conditions, like dandruff, inflammation, etc.
2. They enhance the hair condition and appearance from the roots to the ends because they lock water in, nourish and protect against the sunlight, heat, etc. They leave hair soft, elastic, luminous and voluminous. The oils prevent split ends, hair breakage and delay the aging processes.
For more info on Nanoil hair oils, check out nanoil.us.
This is a sponsored guest post written by Nanoil.