Beauty Tips
More Men Are Going Under The Knife Than Ever Before
Guys are getting plastic surgery to stay competitive in the workplace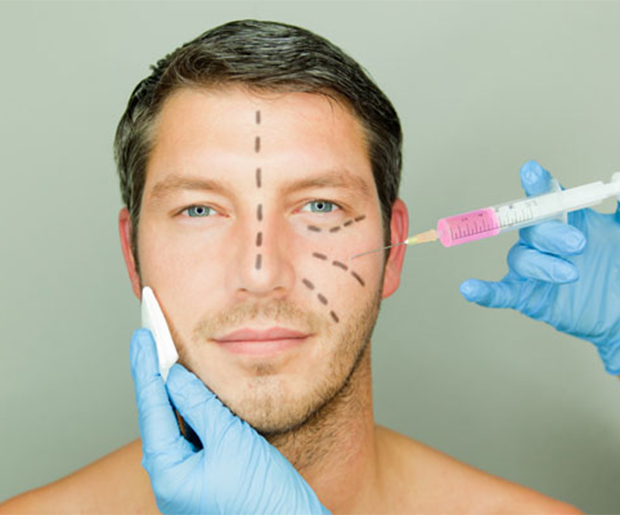 Men are feeling the pinch for plastic surgery more than ever, and it may not be why you think. Sure, some guys are getting eye lifts and face lifts to quell their own extreme vanity, but, say plastic surgeons, more and more guys are going under the knife to stay competitive in the job market.
RELATED: 10 Plastic Surgery Risks Nobody Talks About
It's being called the Forbes Facelift, and it typically consists of a necklift, eyelift, and jawline recontouring. Some guys also go in for liposuction as well.
Men get surgery as a key tool to help them succeed," explains plastic surgeon Dr. Douglas Steinbrech. "In a marketplace where looking fit, younger, and more masculine is imperative, the better you look, the better your chances of ascending the corporate ladder." In fact, the number of men getting cosmetic surgery increased by more than 106 percent between 1997 and 2012 -- and the jump likely corresponded to the financial recession of 2008, when many men who were mid-career suddenly had to reinvent themselves.
To meet the demand, Steinbrech has created an all-male plastic surgery website, which caters specifically to guys looking for augmentations. The biggest difference between male and female plastic surgery seekers? "I tell these men I want to leave a little bit of wrinkles -- since wrinkles are sexy and trustworthy." Women would
never
let a surgeon leave wrinkles. [
Business Insider
]