Beauty Tips
Meet Moffy, The Cross-Eyed Model
The newcomer landed the cover of POP magazine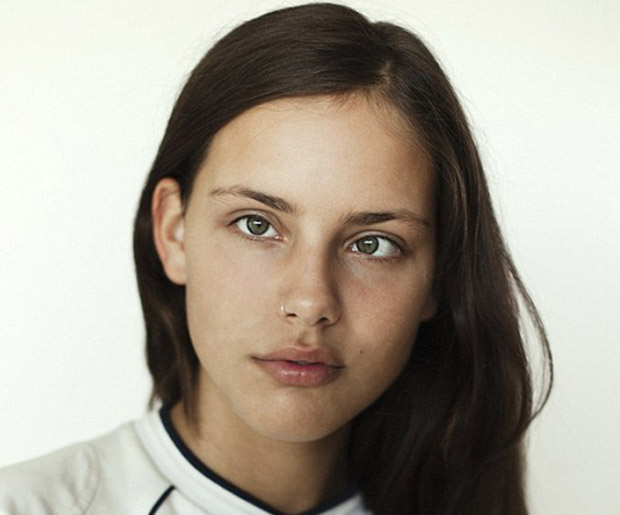 This is Moffy. She's a pretty brunette with a bit of a unique condition. It's called strabismus, but you probably better know it as cross-eyed-ness. Yep. Moffy -- no last names, please -- is a cross-eyed model.
The teenager was scouted by a friend, who thought her cross eyes gave her a unique edge. She was chosen for a shoot for
POP
magazine, and later picked for the cover. The shoot led to Moffy getting signed with Storm Models, the same agency that first tapped Kate Moss. Not too shabby!
"We chose to shoot her because we had recently shot with models and wanted a change," explained photographer Tyrone LeBon of the decision to work with the newcomer. "Moffy had never been photographed for a magazine and it's always exciting to work with someone when there is uncertainty about how it might work out."
Moffy's cross eyes give her a naturally bored affect, which is, of course, the hottest thing ever in the modeling world. But she's also got a super gorgeous face, which doesn't hurt either. Is it sensationalistic to fetishize her cross eyes? Or is it great to highlight an aspect of someone's looks who might not typically otherwise be celebrated? We happen to think she's got a lot of character and sass, which is always a good thing, but what's your take? [
The Gloss
]