Fashion
Make a Splash in The Most Beautiful Swimsuits You'll Ever Get to Wear (Next Summer)
Kate Spade is poised to launch her first-ever full-fledged swimwear collection, but not till there's a nip in the air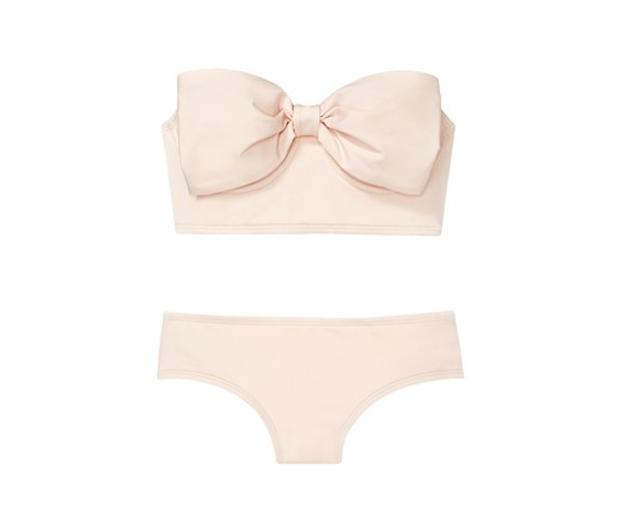 Kate Spade has a knack. A knack for honing in on sophisticated styles, divine fabrics and for reinventing timeless pieces in a modern, must-have manner. She's also peerless when it comes to adding quirky-yet-classy touches to everything from kitten heels to change purses.
Now, Jack's wife is readying her first bona fide swimwear collection and, surprise (not) it's just about as perfect as a bathing suit line can be.
Launching later this month at Swimwear Anywhere's "Swim Week" (in Miami because, where else would it be?) with the official unveiling slated for late August in NYC, the 70 piece collection won't (sniff) be available in stores until November when her Hamptons-going clients are gearing up for jaunts to St. Barth's and the rest of us are stressing over how many marshmallows to toss onto our sweet potato pie.
READ: Top 8 Resort Wear Trends for 2015
Never mind, it's not like the 52 mix-and-match separates and 12 one-piece "maillots" will spoil -- they'll still be the height of fashion and decorum come Summer 2015 when the rest of us start getting beach ready.
"This is such a fun opportunity to bring glamour back to the beach," Deborah Lloyd, president and CCO of Kate Spade says. "I am constantly inspired by the glamour that women brought to the beach in the Fifties and Sixties."
To that end, Spade's signature bow graces her swimwear landscape, there are plenty of polka dots and stripes to be had and seasonal prints and Monaco florals abound. And, at the not-too-too exorbitant price point of between $120 and $200, are the perfect aspirational piece(s?) to add to your summer wardrobe. Or, just the thing good little girls can add to their Santa list.