Makeup
Model Lindsay Ellingson's New Beauty Gig Isn't What You'd Expect
And her latest venture has us more excited than any runway show ever could
I first met supermodel Lindsay Ellingson
backstage at a Victoria's Secret event
, and was immediately impressed by her makeup skills. While most models sat passively playing with their iPhones, Ellingson grabbed a brush and got in there. "Makeup artists quickly learned that they could trust me to curl my own eyelashes or apply lipstick," she says.
And after more than 10 years as a model -- working with some of the best artists in the biz, learning their tricks and using every makeup brand imaginable -- it's not surprising that Ellingson decided to create her own brand. Her line,
Wander Beauty
, launched this week, and it's even better than I expected.
Ellingson's been teasing the brand on
Instagram
for the last few months (her makeup tutorials are reason enough to follow), and it's finally available online and through QVC. The first product,
Wander Beauty On-The-Glow Blush and Illuminator
, $42, comes in two colors (pink and coral) and looks gorgeous on everyone. And there's a lot more to come from Wander.
I recently had the chance to sit down with Ellingson -- this time, not as a model, but as a beauty entrepreneur -- and have her answer our "Five Things" questionnaire.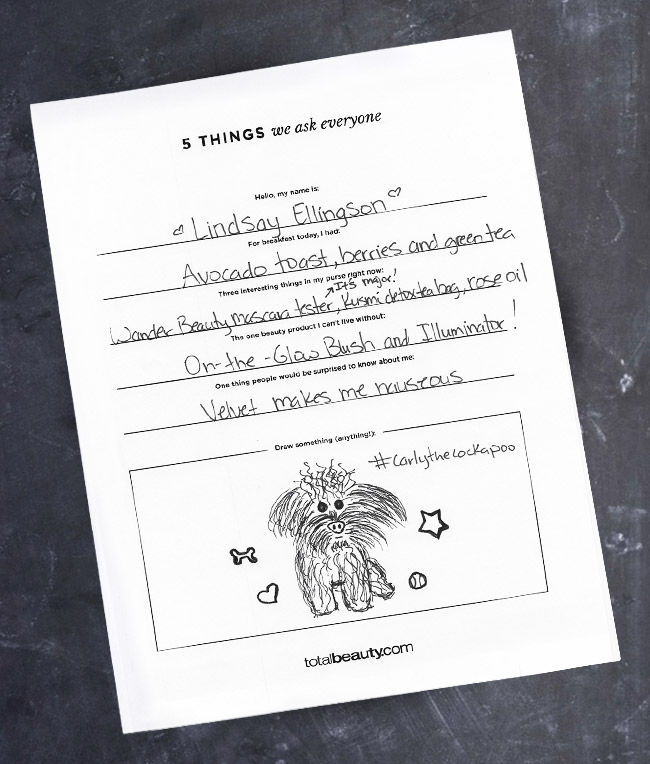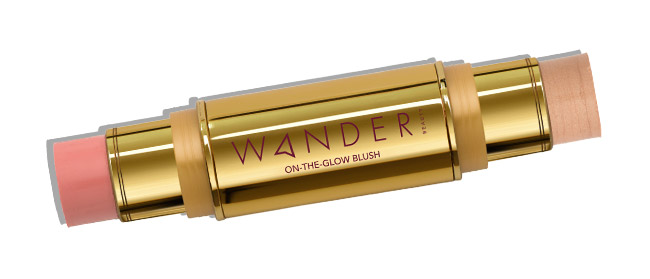 Hello, my name is
: Lindsay Ellingson
For breakfast today, I had
: Avocado toast, berries and green tea
Three interesting things in my purse right now
: Wander Beauty mascara tester (it's major!), Kusmi detox tea bag, rose oil
The one beauty product I can't live without
:
On-the-Glow Blush and Illuminator!
One thing people would be surprised to know about me
: Velvet makes me nauseous.