Fitness
How Pilates Changed My Body
Forget spinning or Bikram yoga, at-home Pilates is the best workout I've ever tried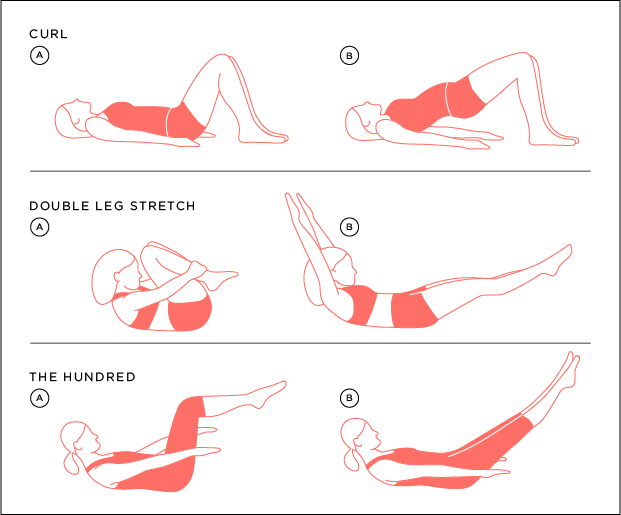 After having a baby, I wanted to get back in shape. (Shout-out to all the new moms out there -- I know it's not easy.) I decided to try Pilates because it's all about core strength, I can do it at home and it doesn't require much sweating. (Sweating means showering, which is not at the top of the New Mom Priority List.)
Because I was clueless about form, I had an instructor come to my house and show me the ropes. After just a few sessions, I felt stronger, longer and leaner. After a few more sessions, I could see a
huge
difference and I was hooked. Because Pilates targets small muscle groups, you're forced to be present and think about every movement. You simultaneously get a workout and relaxing "me" time, which is just what every mom needs.
If you're new to Pilates, try these three moves to get started:
The Curl: Like a crunch, but slower -- and better. Start on your back, hold your chin to your chest, and slowly curl up until your shoulders are off the mat. Hold it for a breath and then slowly lower down.
Double Leg Stretch: Lying on your back, pull your knees into your chest and hold them with your arms for a breath. Then, slowly stretch your legs and arms out to a 45-degree angle so your body is in a "V" shape. Repeat.
The Hundred: Lying on your back, stretch out your legs to a 45-degree angle. Lift your chest, hold your arms parallel to the ground, and pump them up and down 100 times.
Mind. Body.
Natural Beauty.
with guest editor Kristen Bell

Back
to top