Hair Care
Kim Kardashian Thinks Blondes Have More Fun
Plus Zoe Kravitz comes clean about her latest role, Taylor Schilling talks body image and more of the top stories of the day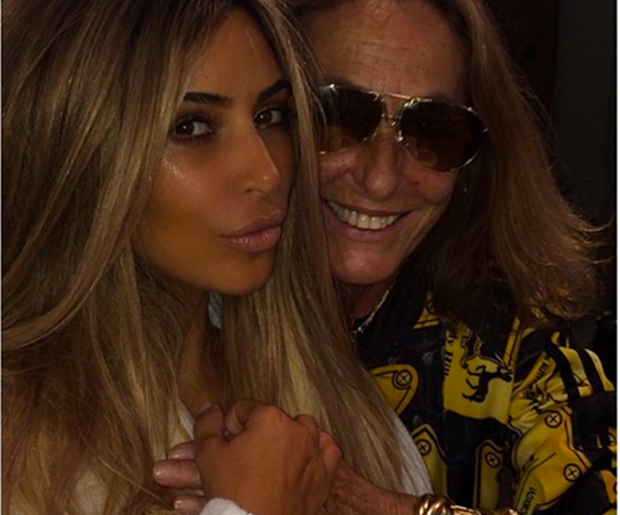 • For those of you who are on Kardashian Hair Watch (it's a very important job), Kim Kardashian has gone from dark brown back to blonde again. Hairstylist Serge Normant did the deed. Are you all caught up? Good. [
Instagram
] UPDATE: Those of us who have nothing better to do than track Kim's hair have reported that the light tresses were in fact just a wig (she got us good!), proving that maybe brunettes can have fun, too.
• People are crazy, and will pay more for a salad that looks like artwork. Even crazier, someone actually conducted a study to figure that out. [
Business Insider
]
• Zoe Kravitz plays a woman struggling with anorexia in the new movie "The Road Within," and it hit a little close to home. "I've struggled with it in the past," she admitted. "I think that all young women do. There are a bunch of images that are thrown in in our faces all the time about what we're supposed to look like at 14, 15, 16. It's confusing."
• Taylor Schilling is on the cover of the latest issue of Allure, looking like a dolled up glamourpuss, but she says she hasn't felt much pressure to conform to Hollywood standards. "I don't feel bound by my face or my body," Schilling told the mag. "I don't feel like that's the biggest gift I have to offer the world. I feel like there are more parts of me to offer than that."
• Kelly Rowland and her husband Tim Witherspoon went for matching ring finger tattoos in addition to the actual diamond engagement ring she got, too. [
Hip Hollywood
]