Hair Care
Everything You Need to Know About Hair Developer
Learn interesting facts about hair developer that will lead you to great hair color looks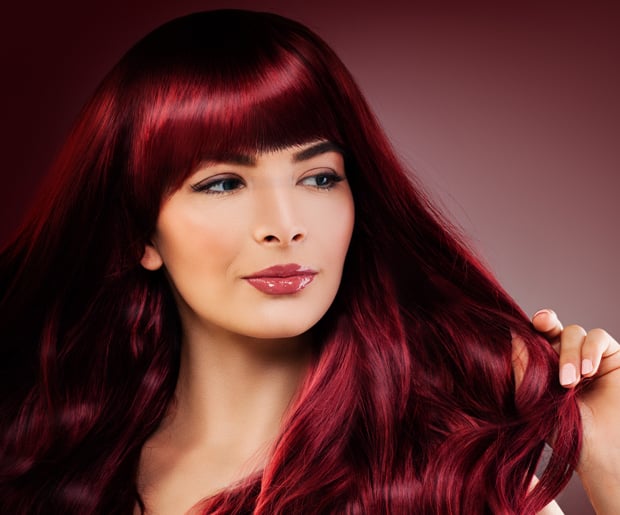 There are several interesting facts to learn about a hair developer. It's no longer just a way of covering gray hair; it can also transform your hair with stylish and appealing color. However, don't color your hair at home without reading this to avoid mistakes that could damage your locks.
What Is a Hair Developer?
This is a product that's mixed with color to activate it and enable it to penetrate the hair cuticle. It contains hydrogen peroxide, and it either lifts or deposits the color. You must mix a developer with a basic ingredient such as a hair color or bleach to activate it.
Why Is Hair Developer Important?
This developer allows the color to produce your expected outcome by opening the cuticle for the color to infiltrate. It also determines the resulting color; hence, you should ensure that you choose the right developer. Additionally, it disperses the current color and can lift hair color level depending on the strength of the hydrogen peroxide formulation.
What do the Different Levels Mean and When Do We Use Each of Them?
Hair developer level refers to its oxidizing potential. The majority of hair color formulas work with a volume developer at level 10, 20, 30 or 40.
The
10 volume developer
is a standard oxidizing level for permanent, no-lift hair color. It's designed for use when you want to add a color tone or tint to the hair of the same lightness level. It also opens the hair cuticle layer, allowing the color molecules to penetrate and deposit in the cortex.
The
20 volume developer
opens the hair cuticle but unlike 10 volume, it provides lifting of the hair by one to two levels. For instance, if you have more than 50% gray hair, 20 volume developer is the only developer to use for 100% gray coverage and a long-lasting color.
The
30 volume developer
also works like 20 volume, but it will lighten the hair's original color by two to three and is more efficient when the desired color is no more than two levels lighter than the original color. Choose a 30 volume developer when you want a developer that is stronger for a lighter and deeper color.
The
40 volume developer
is the strongest and has the potential to produce significant changes. It will lift your hair four shades and is suitable for blondes, especially high-lift colors. You can use 40 volume developer when you want to achieve a medium to dark blonde. You can also use it with bleach for better results. However, use it carefully to avoid adverse effects that may arise due to its strength.
How Can I Use This Developer By Myself?
Coloring your hair by yourself is easy if you do it with care. Begin by mixing the color and conditioner at a 1:3 ratio, and ensure that you make just enough to saturate your hair. Then, gently wash your hair with shampoo and dry it before applying
Vaseline
or your personal hair protector to prevent color staining. Next, add color to your roots as you work your way down the hair while saturating evenly. Finally, leave on for 15 to 40 minutes. We recommend trying
Joico Vero K-Pak Creme Lightener
, $23.99.
Buy now