Skin Care
Glossier's Newest Product Is Basically a Tide Stick for Zits
And we're very excited about it
Glossier's newest product hits shelves September 6 and it's a — drumroll please — acne treatment.
Delightfully dubbed the
Glossier Zit Stick
, $14, the new product is formulated with a potent blend of your favorite acne fighters, benzoyl peroxide and salicylic acid (or rather capryloyl salicylic acid, which Glossier describes as a "gentler derivative of salicylic acid") with natural breakout busters like tea tree oil thrown in for good measure.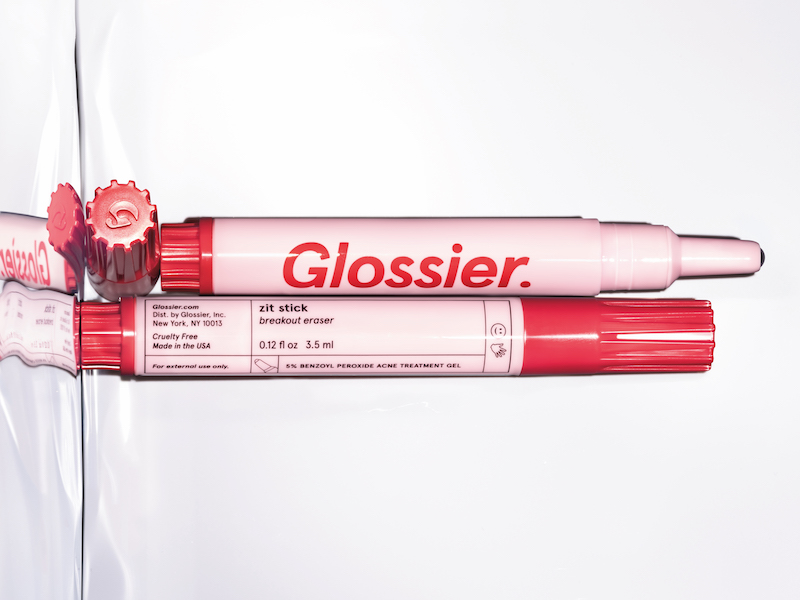 It's something of a one-two punch — the benzoyl peroxide targets the acne-causing bacteria while the capryloyl salicylic acid helps clear clogged pores. The formula is gentle enough that it can be reapplied up to three times per day, even over makeup.
Perhaps the most innovative aspect of the new acne treatment, though, is the delivery system: It's designed to be used on the go, so it comes in a convenient (and cute) click-pen with a cooling rollerball tip. (It's kind of like the skin-safe version of a Tide to Go Instant Stain Remover. We're not the only ones thinking that, right?)
At any rate, it's something we're very much looking forward to trying, which we'll be doing the very
second
it launches.