Makeup
Surprise: Glossier's New Mascara Hits Shelves Today
Your lashes are about to get the Glossier treatment
It's official: Glossier has just debuted Lash Slick, its first mascara.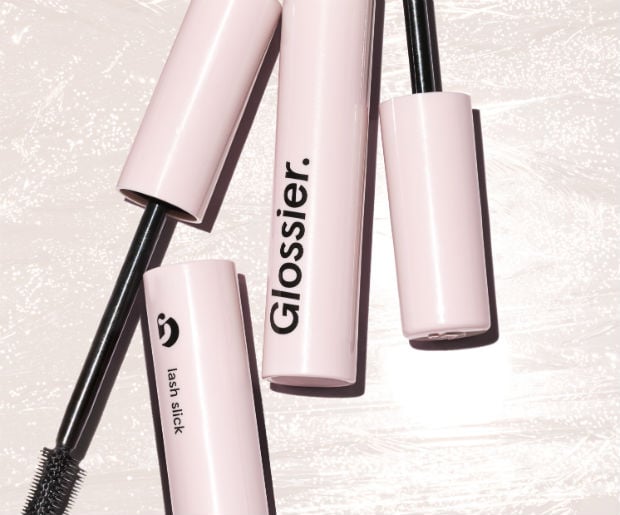 Housed in a sleek, pale pink tube that fits nicely into the palm of your hand, it's certainly easy on the eyes. And once you open it up, you'll find a small tapered silicone brush that maneuvers around lashes with ease.
The formula itself is quite exciting as well: As with many Glossier products, it doesn't deal in major drama — so if you're looking for sooty, clumpy lashes, look elsewhere. What it does do is enhance, enhance,
enhance
what your mama gave you. Formulated with natural shine polymers for extra sleekness and Japanese fiber technology for boosted length (hey,
Japanese mascaras
are popular for a reason), this mascara will officially give you Your Lashes But Better. Really, it does a lovely job of giving you a natural look that just has a little extra something-something.
It curls lashes like a treat, and you'll definitely get a decent lengthening effect, especially if you add on a couple layers (and, for the record, even after 3-4 coats, this formula doesn't clump). Plus, the shade is a rich, true black that defines lashes so nicely. You'll also find that the water-resistant formula wears like a champ — even on watery eyes and greasy lids.
Last but not least, it's easy to remove (especially with a
good oil cleanser
) and it also claims to condition and strengthen lashes over time, thanks to the vegan biotin in the formula. Honestly, what's not to love?
Glossier Lash Slick, $16, is available now at
glossier.com
.
Buy now