Body
Girl Breaks The World Record For Holding The Plank Pose
The 16-year-old planked for more than an hour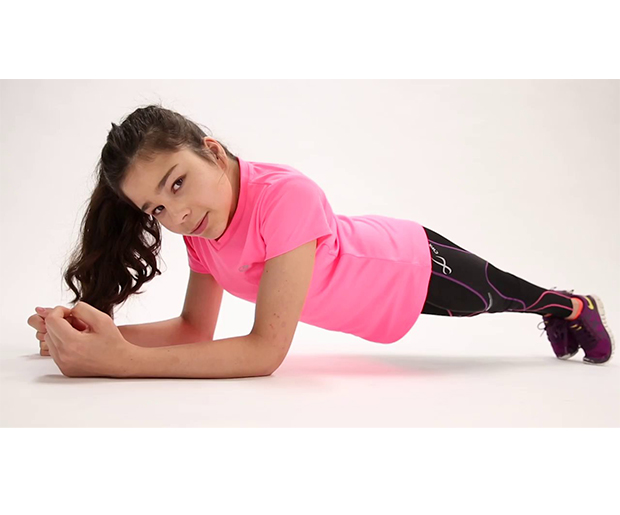 Well if this doesn't put our yoga game to shame: 16-year-old Gabi Ury just smashed the world record for holding the yoga pose the "plank," -- by nearly an hour. The teenager broke the old record, set by 71-year-old Betty Lou Sweeney in 2011, by 44 minutes, hanging on in plank position for one hour, twenty minutes, and five seconds.
RELATED" Great Workout Tips For Women
And here's the craziest part: Gabi had to overcome a congenital condition called Vater syndrome to do it. Vater syndrome is characterized by abnormalities in the vertebrae, trachea, kidneys, esophagus, heart, and libs. For Gabi, the disease gave her muscular and spinal cord problems. "I have pretty serious scoliosis, and am missing some of my muscles," she said. But, after 14 corrective surgeries, she says she's now living "a healthy, happy life."
The record-breaking plank wasn't just a vanity project, either. Gabi did it to raise funds and awareness for Children's Hospital in Denver. Color us impressed (and mentally signing back up for yoga). [
Refinery 29
]