Makeup
The Pros and Many Cons of Freezing Your Beautyblender
We examine the TikTok trend.
If you follow TikTok stars like
Briana Pelaez
,
Miss Krissy M
and
Kripa Patel Joshi
, you've probably found yourself wondering if you should freeze your cherished
Beautyblender
. Lately many popular social media stars have gotten behind the trend of chilling the sponge before using it to apply makeup. They say this hack helps calm skin and makes the sponge blend makeup better. But is that actually true?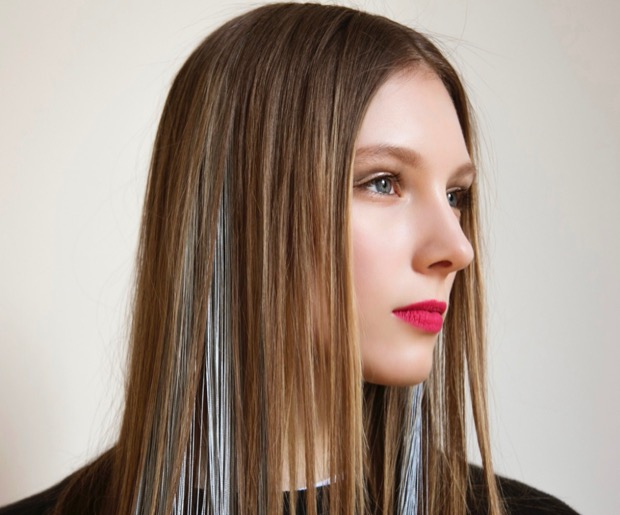 Image via Imaxtree
"In recent years we've seen ice rollers become more popular and before those we froze spoons to soothe tired, puffy eyes," explains makeup artist
Amanda Thesen
. "Beautyblenders are shaped to reach all the contours of our faces so I definitely understand the thought behind freezing a Beautyblender."
Thesen also notes that in her experience as a makeup artist, Beautyblenders help melt concealer, foundation, cream blushes and more into skin. But part of that process also means using heat from body temperature to fuse the product into skin. "Freezing the Beautyblender does the opposite and leaves a heavy, likely unnecessary coverage that looks and feels more like it's sitting on the skin rather than working with and into the skin."
She goes on to explain that freezing your beauty sponge is a fast way to look like you're wearing foundation. As opposed to looking naturally flawless. But it's not all bad. "On the flip side, I think this could be a great tool for makeup prep and as a first step in your skin care routine. Rather than using it to apply product, use it in place of an ice roller."
She suggests putting it in the freezer for an hour, but beware that your Beautyblender may freeze to whatever surface you place it on in the freezer and you may lose a chunk when you pull it out. "Additionally, to avoid too much of a mess as it thaws or to avoid it becoming too cold, I would recommend putting it in the freezer damp and not soaked. Plus, give it a good squeeze before you freeze it."

The sponge doesn't get as cold as you might think, however. "It felt just as cool as my ice globes and definitely not as cold as an ice cube," says Thesen. "But if it feels too cold, it should not go directly on your skin and don't let it sit on one spot for too long. Keep it moving on your skin. Discontinue use if you experience any discomfort or irritation."

Bottom line: This is a trend you can likely skip. But if you really want to give it a try, use it in place of ice rolling.