Beauty Tips
On the "Fatkini," the Abercrombie CEO's Fat Attack, and H&M's New Plus-Size Bikini Model
There's nothing like the "f" word -- even just insinuating the "f" word -- to get women everywhere all kinds of riled up. And we are officially having a "fat" week.
First it was the CEO of Abercrombie & Fitch all over our newsfeeds, when comments he made seven years ago resurfaced
in this article
(and countless backlash pieces) about how he wants only size-10-and-unders shopping in his stores. The Chief D-Bag made it clear that his company is only interested in going after "cool," "good-looking" kids -- no fatties in Abercrombie, thanks.
Then there was 25-year-old fashion blogger
Gabi Gregg's swimsuit gallery
-- the gorgeous (if a little shocking) images featuring full-figured women in "fatkinis," a term, it's worth noting, the plus-sized Gregg coined herself.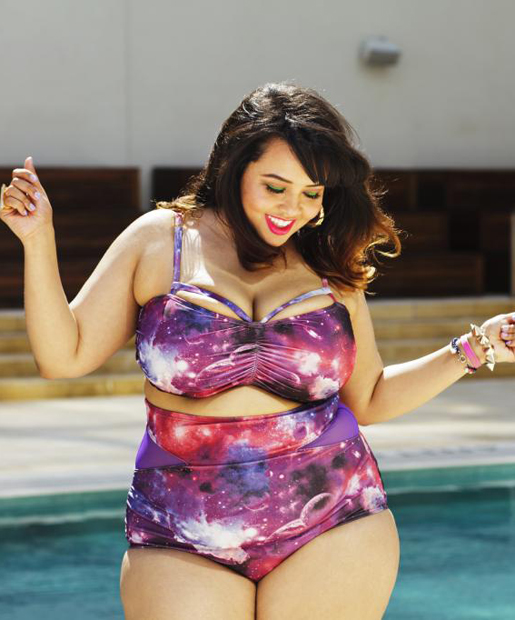 And don't forget
these pictures from H&M's new plus-size swimsuit line
, which hit the Interwebs along with model Jennie Runk's finger-waggy letter to the fashion industry tsk-tsking them for their fixation with the "perfect" body shape. "People assume 'plus' equates to fat, which in turn equates to ugly," said 24-year-old size-14 Runk. "This is completely absurd." Runk said she hopes teen girls will learn to love their bodies a little more and that's why she's speaking out.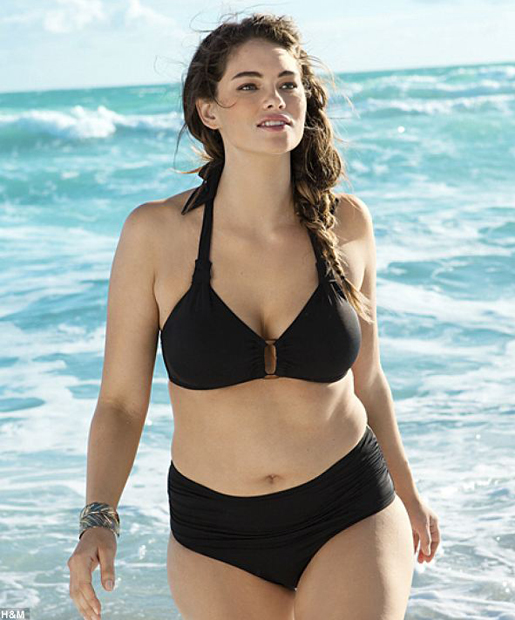 Toss in Allure magazine's controversial Zoe Saldana coverline -- "115 Pounds of Grit and Heartache" -- and we didn't stand a chance of making it through this week without some "fat" talk.
And while I "liked" my fair share of Facebook friends' posts counting all the ways Abercrombie's CEO sucks, I just can't 100 percent get behind the body acceptance movement that's having a moment thanks to Gregg and Runk. (Cue the hate mail.)
Please don't get me wrong -- I'm all for women learning to love and accept their bodies. Walking through this life with aspirations of being someone different than who you are is no way to live. But we are in the midst of one hell of an obesity epidemic in this country. The Centers for Disease Control and Prevention estimates that more than one-third of U.S. adults are obese, and health conditions that kill
millions
of women each year -- like heart disease, type-2 diabetes, and cancer -- are a direct result of carrying around extra weight.
Most of my wildly feminist brain wants to congratulate these gorgeous women. And another part, the health and nutrition editor, can't help but wonder -- are you healthy?
Am I alone here? Is anyone else worried that body acceptance is a gateway drug to an even bigger obesity epidemic? Chime in below and tell me what you think when you see
these pictures
.