Beauty Tips
How to Find Eco-Friendly Diapers
You don't have to use cloth to be kind to the environment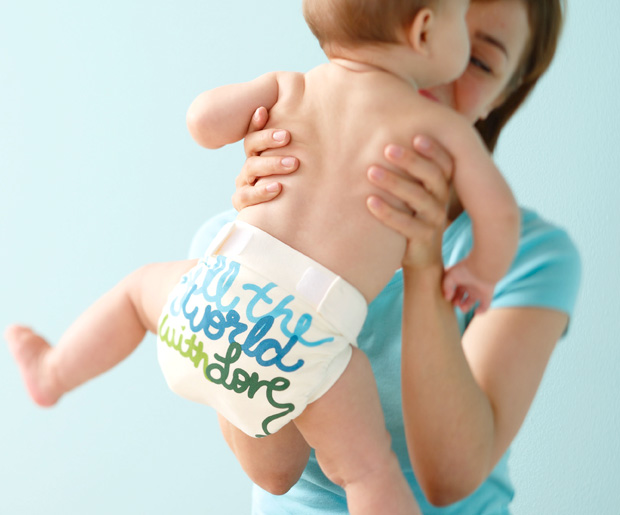 Having a baby means the amount of stuff you throw away skyrockets fivefold. It is astounding how much waste such a tiny person can generate. That said, I do my best to keep my family's trash to a minimum. Case in point: diapers. I assumed that being eco-friendly meant having to use cloth or compost them on my own -- neither of which sounded super fun. I love motherhood, but I don't need to spend any more time handling diapers than I already do.
After a bit of research, I found two great companies.
One of them is gDiapers, which makes these super-cute cotton reusable pants with dye-, perfume- and chlorine-free inserts that can be flushed or even composted when wet. Genius!
The service that we ended up choosing is called Blessed Bums. For a monthly membership fee, you get Bambo Nature diapers -- bamboo diapers that have the Nordic Swan Eco-label for their safety and sustainability -- and wipes dropped at your door weekly. At the same time, they pick up your soiled diapers and wipes for composting. And if you're really into the cloth variety, you can order 100 percent organic cotton diapers instead and end up saving a bundle in the long run.
Got any great tips for reducing your family's waste? Tell me!
Mind. Body.
Natural Beauty.
with guest editor Kristen Bell

Back
to top