Makeup
CoverGirl Just Launched a Major 40-Shade Foundation Line
Get excited for CoverGirl's latest (and possibly greatest)
Finding your perfect foundation in the drugstore aisle just got a lot easier: CoverGirl has just launched a 40-shade TruBlend Matte Made Foundation, $8.49-$11.49.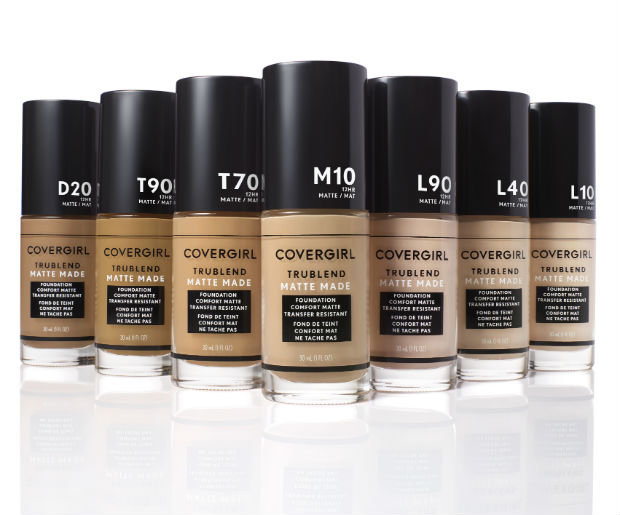 In case you were counting, this marks a not-insignificant 26-shade addition to the existing TruBlend family. The foundations come in shades classified as light (L), medium (M), tan (T) and deep (D) and also include warm, cool and neutral undertones; effectively ranging all the way from Fair Porcelain (L10) to Espresso (D90), hitting just about every nuanced shade in between.
As for the formula itself, it was actually created with some consumer input, as CoverGirl conducted interviews and mined social media to deliver a foundation that delivers. The matte, long-wearing foundation is designed to be flexible (AKA crease-resistant), transfer-proof, pore-blurring and oil-absorbing.
Excited to find your perfect shade? The new CoverGirl TruBlend Matte Made Foundation is available at
covergirl.com
now and is beginning its in-store roll-out as we speak.