Makeup
Clueless at Choosing Your Colors? There's an App for That
Perfect makeup matches are but a (free) download away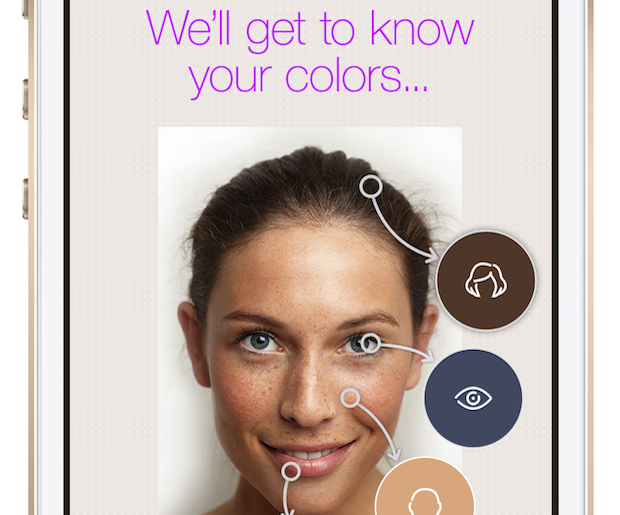 The good news for this Friday (if I choose not to be offended by it) is that Esquire magazine has proclaimed that women my age (42) are the new hotties. The bad news is that even at this
ripe, old
hot age, with three decades of wearing it and nearly nine years of writing about it under my belt, I remain utterly dense when it comes to picking the correct makeup colors for my complexion.
Warm? Uh, hmm. Cool? Yeah, perhaps, that
does
ring a bell. But I wouldn't swear to it. And it's not like I haven't looked up the definitions and "how tos" dozens of times -- I look 'em up, walk myself through the options, hone in on which I am and then promptly purge the info from my brain.
READ: 11 Bright Makeup Colors That Work Wonders on Everyone
The thing is, I derive
some
solace from knowing that I must not be the only one because the good people at Plum Perfect saw fit to create an entire app dedicated to helping women figure out which makeup shades work best for their coloring.
Debuting yesterday, this FREE new IOS app uses patented technology to analyze an uploaded selfie and render tailor-made color recommendations across eye, lip and cheek products even going so far as to suggest specific brands' shades which you can click and buy in one simple step.
"Unlike anything else in the marketplace, Plum Perfect transforms the mobile camera into a personalized beauty advisor for shoppers on the go. We explain why each recommendation is a scientific match for that consumer," says Plum Perfect's founder and CEO, Asmau Ahmed, whose expertise in chemical engineering and color analytics and passion for shopping inspired her to build -- and launch -- the technology.
Having a built in beauty buddy via the Plum Perfect app sounded too good to be true so I lost no time in checking it out. I uploaded my photo and in no time was looking at a list of solid, appropriate recommendations -- two of which I even already owned.
Based on this initial experience I'd hasten a guess that since my over-taxed brain clearly can't do it on its own, Plum Perfect will work wonders in helping me and my 42 year-old bad self remain "hot" for years to come.