Makeup
How to (Tastefully) Clash Your Lipstick With Your Outfit
Give your outfits some edge by pairing them with unexpected lip colors that are so wrong, they're right
Matching your lipstick to your outfit can create a coordinated, streamlined look. But sometimes, you need an unexpected clash of colors to make your ensemble
and
your statement lip stand out. Wearing colors that don't traditionally go together to create a stylish look seems counterintuitive, but according to celeb makeup artist Nick Barose, perfecting the art of clashing is all about confidence. "The key is to really go for it and make a statement so it's clear you're clashing on purpose." To help you get started, we rounded up the expert-approved lipstick colors that tastefully clash with pieces in your closet.
If Your Outfit Is Yellow ...
Clash With: Red or Fuchsia Lipstick
We see the red and yellow combo everywhere -- namely, in fast food joints, on top of hot dogs and, surprisingly, all over the red carpet. Yellow is a notoriously hard color to wear, and pairing it with red, another primary color, is so bold that it works. Try a bold fuchsia lip for a similar effect that's less formal.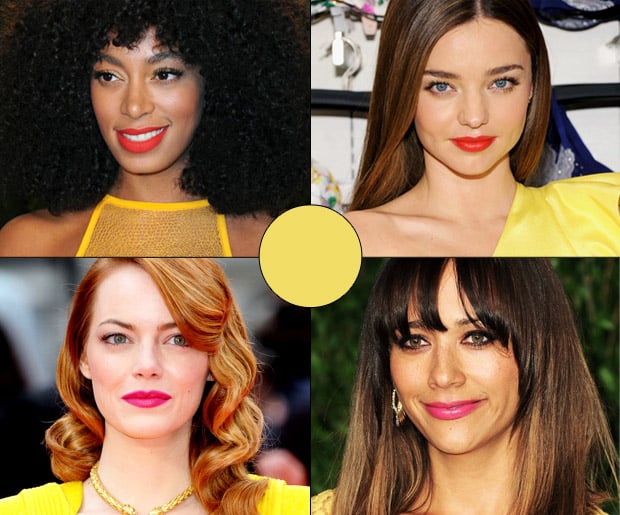 If Your Outfit Is Blue ...
Clash With: Orange or Red Lipstick
Since orange and blue are complementary colors (meaning they are opposite each other on the color wheel), wearing the colors together makes them pop. Red lipsticks with a hint of orange have a similar effect.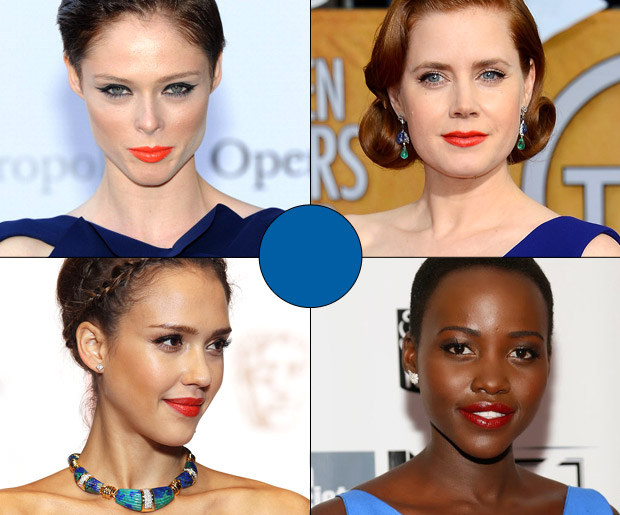 If Your Outfit Is Green ...
Clash With: Red or Fuchsia Lipstick
There's a reason why Christmas decorations catch your attention: red and green are complementary colors, too. Pair a classic red lip with a solid green dress. You can also experiment with light and deep fuchsia lip colors.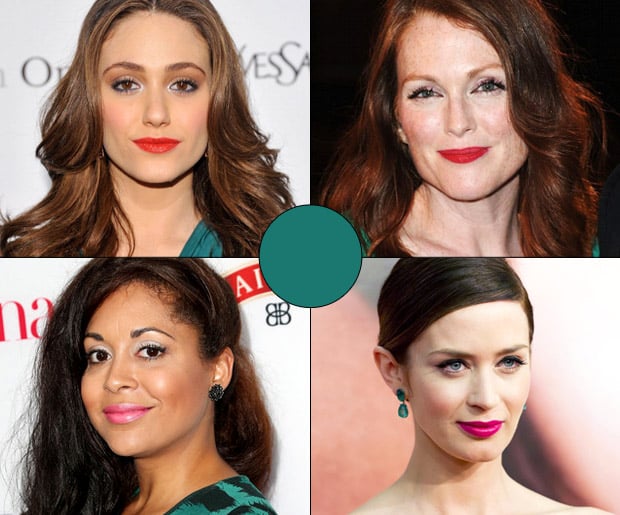 If Your Outfit Is Red ...
Clash With: Pink Lipstick
Don't wait until Valentine's Day to try out this clashing color combo. Red and pink are in the same color family, so pink lipstick can look surprisingly perfect with a bright red dress.