Body
Nordstrom's Latest Catalog Model Will Make You Love the Store Even More
Think you'll only find skinny, photoshopped genetic jackpot winners in the pages of Nordy's latest book? Think again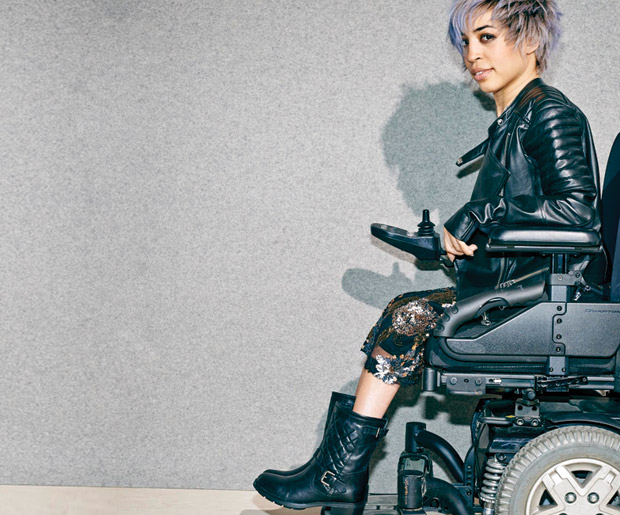 You may already love them for never batting an eye
every
any time you go to return something you may or may not have the receipt for or may or may not have worn for, well, let's just say longer than it takes to show to your husband. And now Nordstrom has given us all another reason to hold them in the highest esteem.
All it takes is a gander at their latest glossy catalog to know that the stalwart department store, which has been around since 1901, has its priorities in order -- and that it's willing to make them known.
READ: Graphic Design: Bold Patterns Sizzle this Summer
Among the models showcasing boots in its annual July anniversary book (which is released concurrent to its biggest sale even of the year) is a spiky haired, biker jacket clad woman rocking moto boots -- in a wheelchair.
Flip through a few more pages and you'll see a man with a prosthetic leg modeling a pair of Nike running shoes.
It's this kind of inclusive thinking that's made the retailer a forerunner in the "we cater to
everyone
category" -- one that's appealing on several levels.
According to the AP, a consulting firm called Global Disability Inclusion calls the Seattle based retailer "an industry leader" when it comes to employing models with disabilities -- something they've been doing since 1997.
"Identifying companies that utilize models or actresses with disabilities has been like finding a needle in a haystack," Meg O'Connell, a partner at Global Disability Inclusion says. Adding that Nordstrom "is a leader in this space and has been a long-standing supporter of disability inclusion not only in their advertising but also in employment and accessibility in their stores."
To its credit, Nordstrom doesn't really understand what all the hoopla's about. As spokesperson Tara Darrow explains, these models are "really about reflecting the customers and communities we serve. We serve diverse customers and it's an opportunity for them to see themselves when they're looking through the book or online... We don't promote it or go out and talk about it. We just think they look great."
Agreed.