Hair Care
Want to Change Your Hair Color? These Apps Will Show You How You'll Look
Virtually try out new hair colors to with these user-friendly, hair makeover apps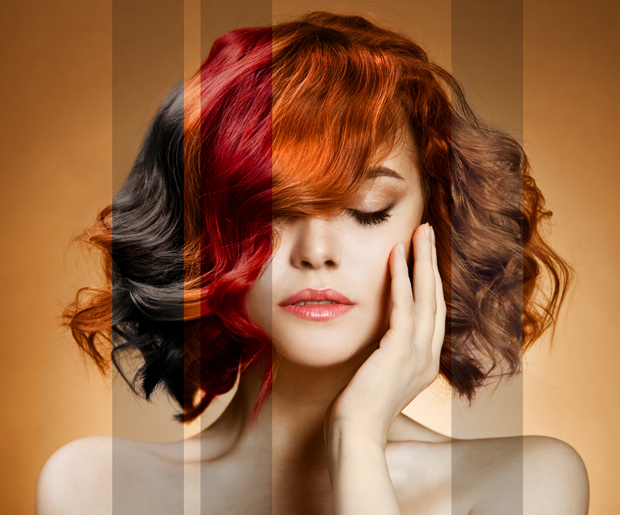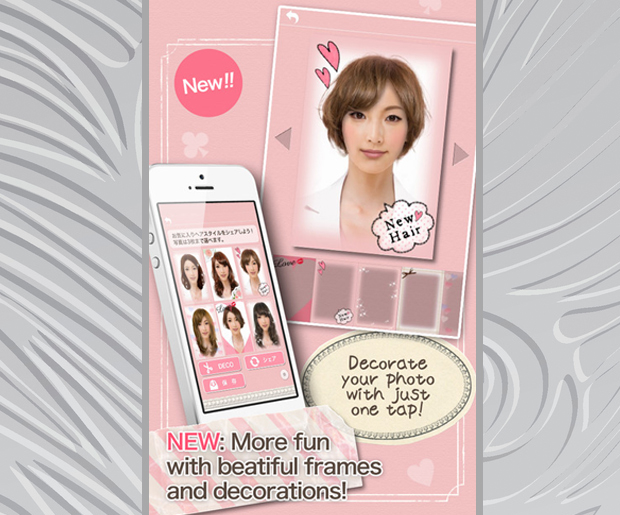 ChouChou: Virtual Hair Makeover
ChouChou
is completely free, easy-to-use, and super fast. Simply take a photo of yourself and try out the various hairstyles and color. Change hair color or volume in less than a minute. All hairstyles are inspired from NORA, the top hair styling salon in Tokyo. With ChouChou, you also have the option to share with friends. The 3D simulation that's produced from your initial photo is super realistic.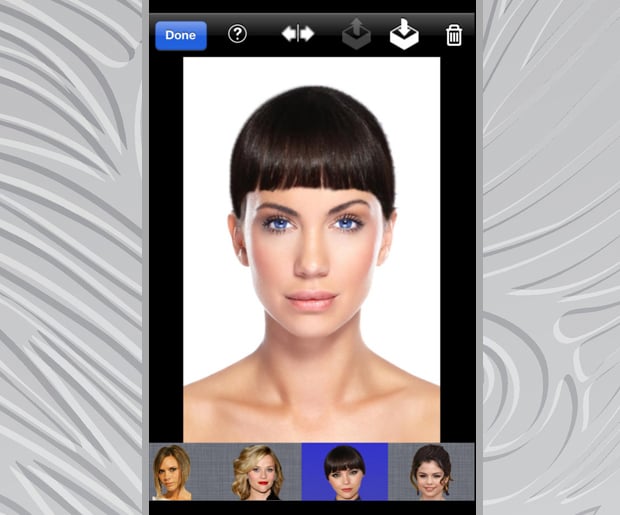 Celebrity Hair Makeover Booth
Makeover Booth
, $0.99, allows you to choose from a wide variety of celebrity hairstyles and colors. You can choose your photo from different places like your photo library, camera, Instagram, Facebook, and more. After you take the photo and determine what you like best, you can share with friends on a variety of social platforms or within the Makeover Booth online community. Automatic face detection and resizing options make this app very user-friendly.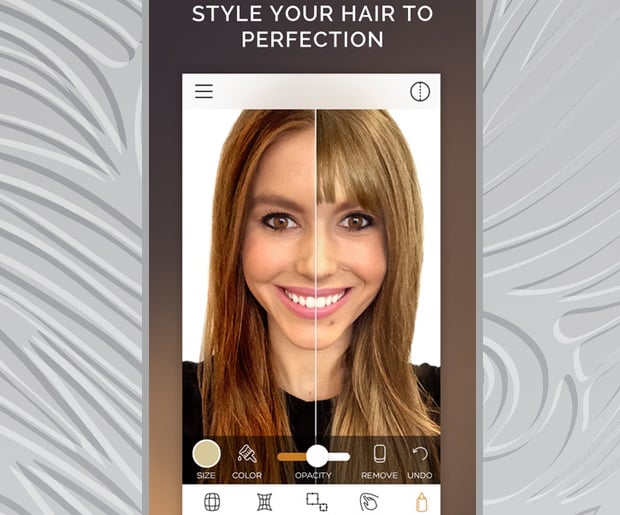 Modiface Hair Color App
Modiface
is free and allows you to change hair color with the click of a button. Once you take your photo, you can select from over 50 hues. All the
natural tones
are available with
vibrant blue
,
purple
, and
pink shades
as additional options for more of a statement hair color.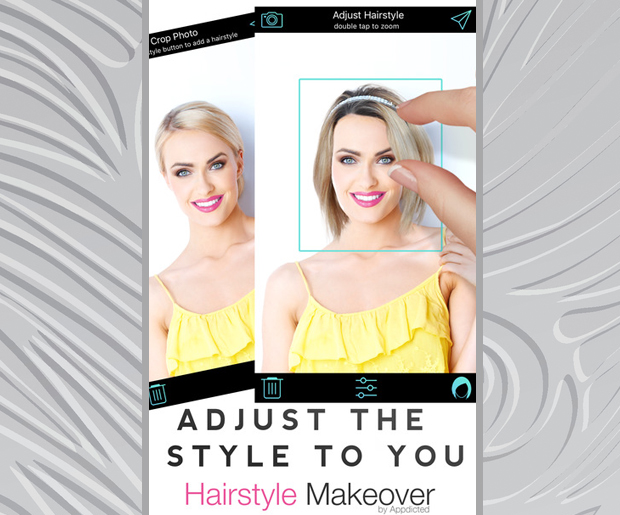 Hairstyle Makeover
Completely free to use and user-friendly,
Hairstyle Makeover
allows you to try on different hairstyles. You may opt to edit the volume, length, and color to your specific liking. It was recently featured by the "New York Times", and it has a wide array of styles for both men and women. You may chose to save the look to your phone or share with friends afterwards.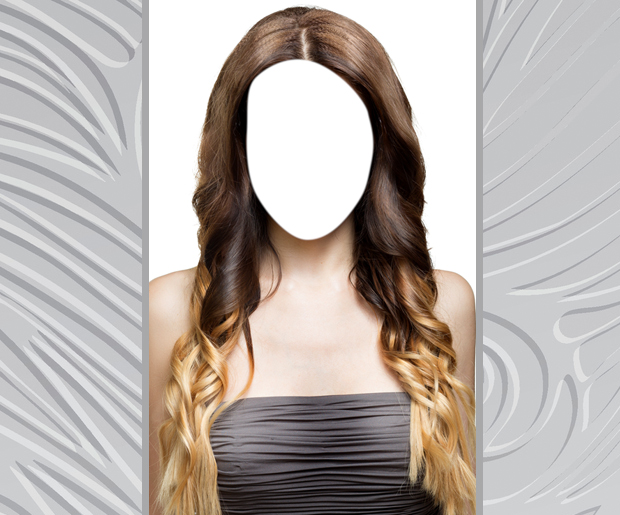 Ombre Hair Salon Photo Editor
If you would rather try out an
ombre color
for your next style, use the free
Ombre Hair Salon
app. Select a photo from your image gallery or take a picture with your device's camera, and then find the best blended shade for you. Share with your stylist or friends to help make your final decision.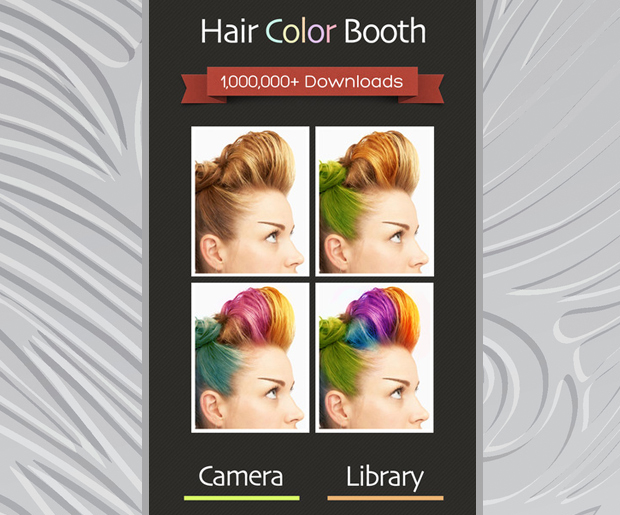 Hair Color Booth
Hair Color Booth
, $0.99, has the unique feature of coloring specific streaks or sections of hair. It works for
touching up roots
as well. Change your hair color, and then share it on your favorite social networking sites.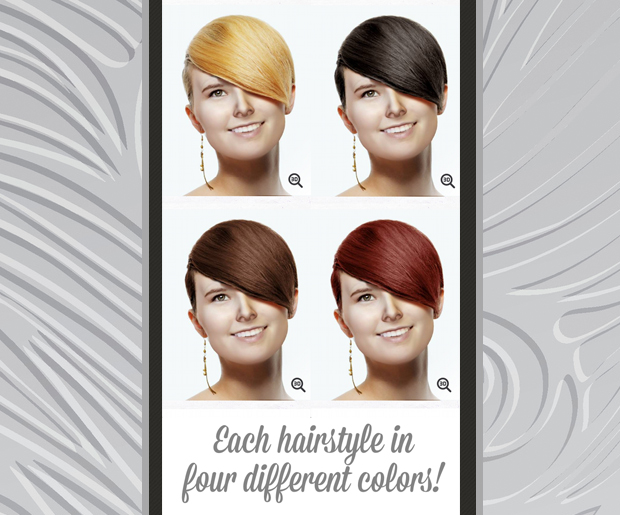 NewDo
NewDo
, free, takes your photo and turns it into a 3D representation. You can then choose from a variety of styles and colors to fit what you're looking for. With plenty of innovative styles, the New Do app is a safe bet to better prepare for your next hair look.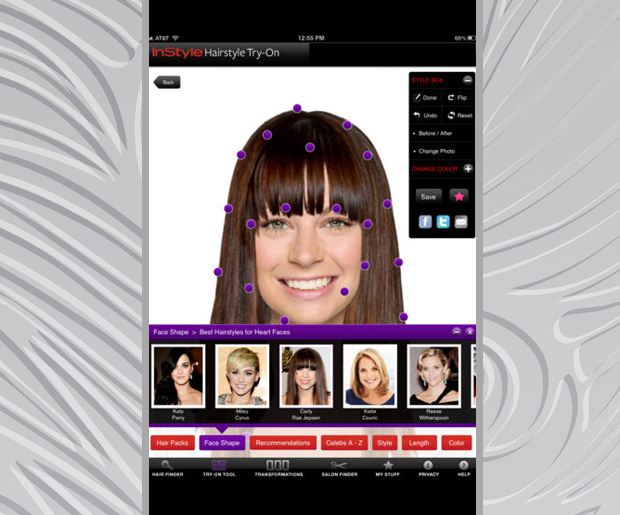 InStyle Hairstyle Try-On
InStyle Hairstyle Try-On
, free, is a very popular hair makeover app and has one of the widest selections of looks and colors to choose from. You can browse through a ton of celebrity hairstyles or upload your own photo. To browse from an even larger selection of over 500 celebrity-inspired hairstyles, you may upgrade to the dynamite premium version.