Body
Burt's Bees Regrets Unfortunate Label That Some Say Invites Sexual Harassment
The North Carolina-based company has ceased production of the offending product. Too little, too late?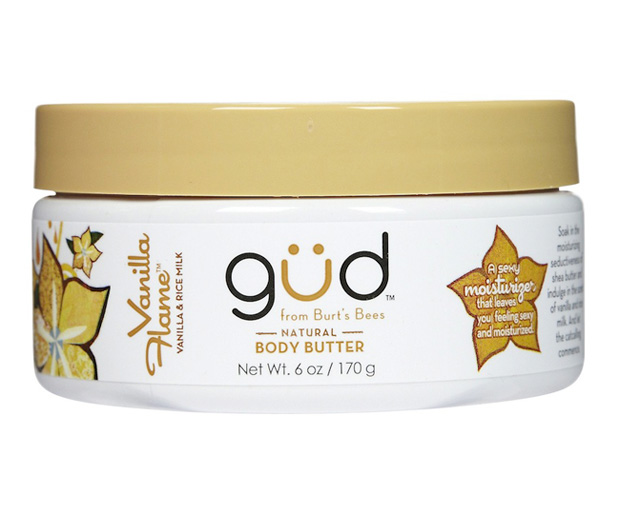 In its nearly 30-year history, Burt's Bees has made a name for itself as an "Earth friendly, natural personal care company." They use natural ingredients, minimal processing and operate under a business model known as "The Greater Good," whereby all "company practices must be socially responsible."
The copywriter for a product called "Vanilla Flame Body Butter," (produced by a Burt's Bees' sister company called Güd) must not have gotten that last memo.
The instructions on the offending tub of butter say; "Soak in the moisturizing seductiveness of shea butter and indulge in the scent of vanilla and rice milk. And let the catcalling commence."
READ:Editors' Picks: 10 Best Natural Beauty Products
It's that last part that about the catcalling that has people (1,700 + of them at last count) up in arms. Spearheaded by a Tweet ("On my @gudhappens is @burtsbees body butter. Catcalling is a violence against women.") sent to an anti-street harassment group called Hollaback by a 29-year-old communications manager, there's now a petition on Change.org urging Burt's Bees (a subsidiary of Clorox, btw) to, "Demonstrate your support for people who are street harassed globally, issue a real apology, agree to stop production of products that legitimize street harassment, and make a donation to organizations working to end street harassment and other forms of gender-based violence."
To their credit Burt's Bees removed the product from shelves back in January, but it's still available on the bargain section of their website as well as via third-party retailers.
Is all of this creating drama where there doesn't need to be/shouldn't be any or do women have a legitimate concern over body butter instructions that some may deem offensive?
READ: 19 Best Face Moisturizers