Sex and Relationships
The Best Sex Podcasts to Subscribe to ASAP
Six truly sexy podcasts.
Seems like everyone and their mother have a podcast these days. With millions of shows available, there are lots to choose from. So how do you know which ones are actually worth listening to?
One of our favorite subjects is sex. Remember we're talking about podcasts here. Thankfully, there are several that cover the most intimate topics. These pleasure podcasts really run the gamut. From getting answers to those questions you've always wondered about to tips from certified experts in the field, nothing is too taboo.
So let's talk about sex. Keep reading to discover the top sex podcasts to get you started and help you finish...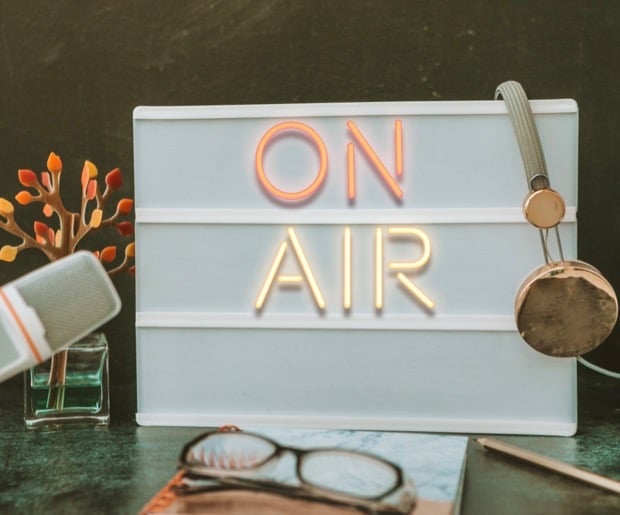 Image via Carol Yepes/Getty Images
Good Sex
Get in a quickie learning sesh with Good Sex, a weekly podcast that releases "10-ish minute" episodes. You'll get answers to all the questions you're too afraid to ask. Experts and ordinary folks open up about their own stories, questions and revelations about the intimate side of life.
Sex With Emily
You may know Dr. Emily Morse from her best-selling book Hot Sex: Over 200 Things You Can Try Tonight!, but now she's taking to the airwaves with her podcast Sex With Emily. In this biweekly podcast (new episodes drop every Tuesday and Friday), Morse teaches listeners how to increase their pleasure, communication and fun in the bedroom.
Sex Talk With My Mom
For a more comedic take on the topic of sex, check out Sex Talk With My Mom. A self-proclaimed "sexually-liberated C.O.U.G.A.R. mom" and her comedian son talk turn-ons, past sexual partners and even take questions from listeners.
Sex Out Loud With Tristan Taormino
Looking for something a little less vanilla? In Sex Out Loud With Tristan Taormino, award-winning author and sex educator Tristan Taormino dives into the world of alternative sexual practices and communities. She covers topics from the "popular to the taboo, including erotic fantasies, BDSM, non-monogamy, the adult industry and more."
Speaking of Sex With the Pleasure Mechanics
Meet somatic sex educators Chris Maxwell Rose and Charlotte Mia Rose, aka the Pleasure Mechanics. On their podcast Speaking of Sex With the Pleasure Mechanics, the two host conversations about joy, connection and, of course, pleasure.
It's My Pleasure
Hosted by sex coach Danielle Savory, It's My Pleasure is devoted to helping us all reach our potential to have mind-blowing sex.


more stories